Themed Photo-Shoot: Film Noir Photography with Welshot
Sunday, 20 February 2022 at 10:30

-

17:00

£150.00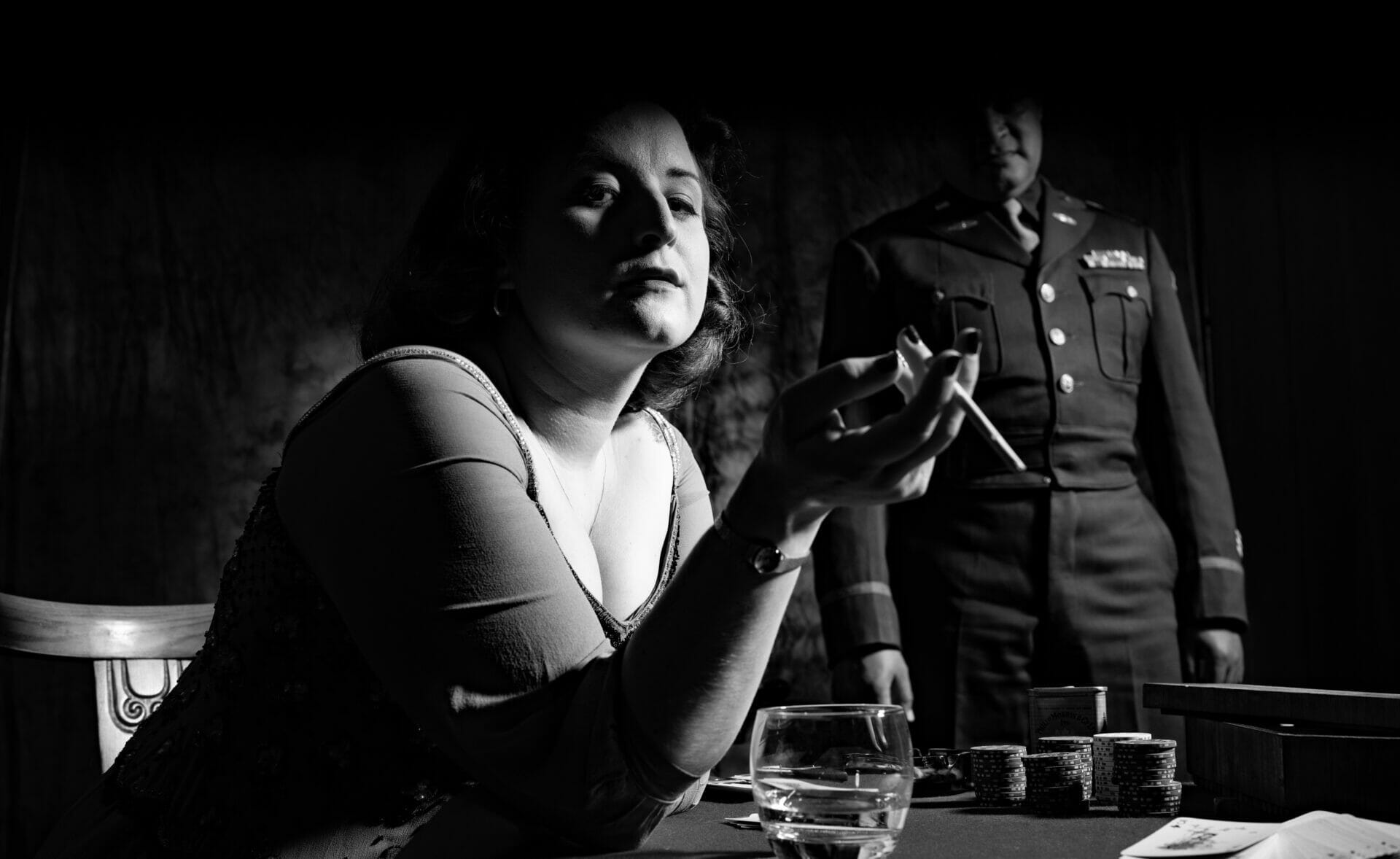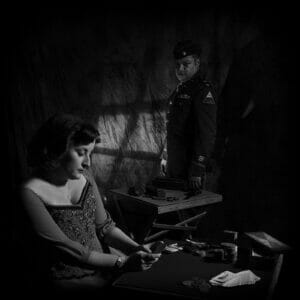 Themed Photo-Shoot: Film Noir Photography with Welshot
What Will Happen
Film Noir Photography – a style or genre of cinematographic film marked by a mood of pessimism, fatalism, and menace. Originally applied (by a group of French critics) to American thriller or detective films made in the period 1944–54 and to the work of directors such as Orson Welles, Fritz Lang, and Billy Wilder, at this themed photo-shoot by Welshot you will be using Off Camera Flash as well as Studio Mains Flash using elements such as cynical heroes (Your models), stark lighting effects and learning how to use lighting modifier, special effects and props to tell a story in your photography of intrigue and mystery.
We will have at least SIX different studio set-ups based on various themes which suit black and white photography. Each set will be complete with props and models dressed in authentic costumes. Our location is the St Mary's Creative Space in the historic City of Chester which will also provide us with numerous nooks and crannies to capture the intrigue in your camera.
Whether you are a beginner to photography, a photographer who would like to try a new genre, learn an new technique or skill or a more advanced photographer who wants to build their image portfolio, you will be made welcome and we would love to help you get the best out of your camera.
The Welshot Team will be at hand throughout this session to assist and help you get the best from your camera, so you can leave at the end of this session with memory cards full of beautiful photographs and great memories.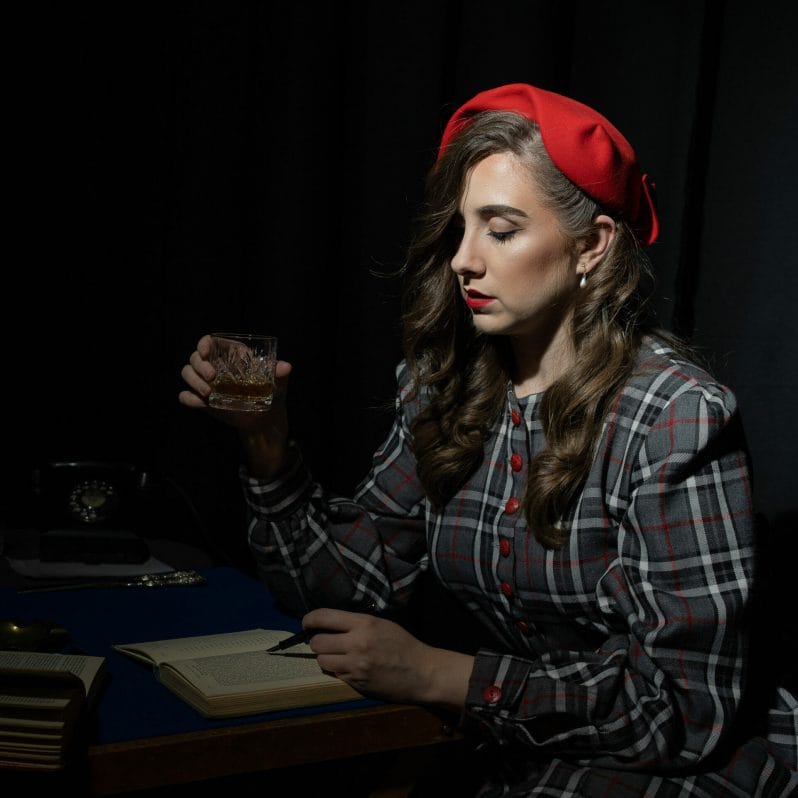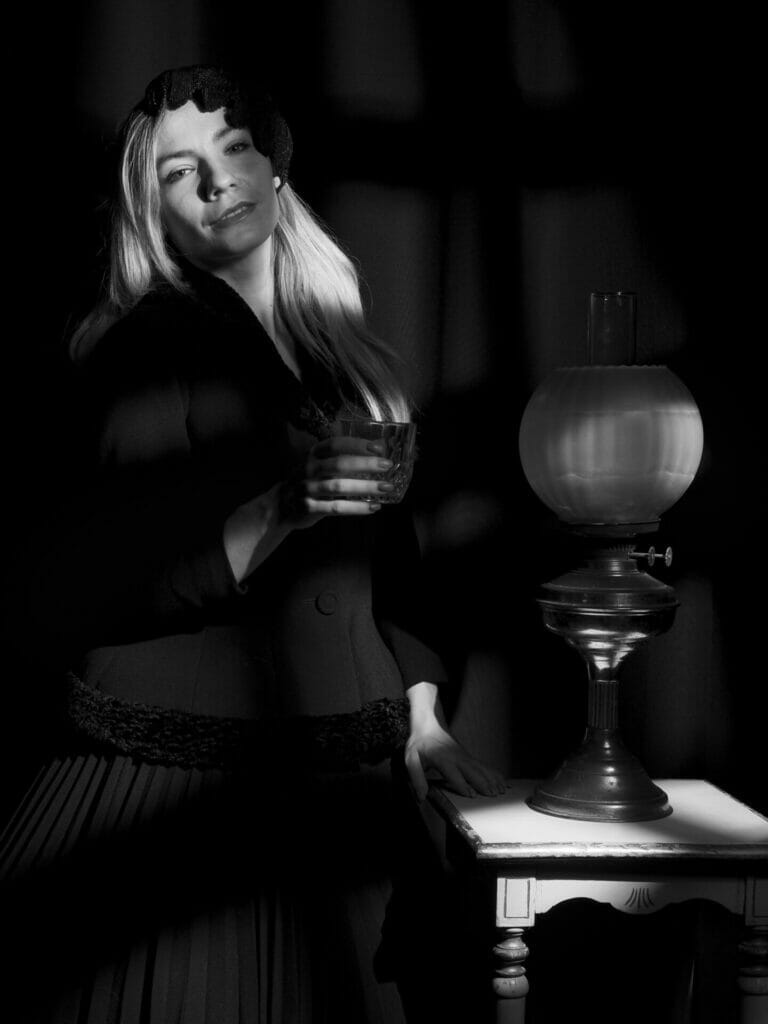 Image Credits: Academy Members Sarah Horrocks, Victoria smith, Paddy Reason, Lesley Wilkinson and Eifion Williams
Please Note: Tea, Coffee and Hot Chocolate with biscuits will be available in the kitchen for your convenience but lunch is not included at this event.
Welshot will be keeping within Welsh Government regulations and recommendations regarding the Coronavirus and Covid 19 Regulations, and we expect our delegates to do the same. We will keep you informed of any changes.
Themed Photo-Shoot: Film Noir Photography with Welshot
You Will Learn
How to use your camera settings and functions
How to use Mains Studio Flash
How to use Off Camera Flash
How to think in Black and White
How to use modifiers and lighting to special effects
How to work with studio set-ups and props to enhance your images
How to work with and pose models
How to think creatively
What Welshot can do for you and your photography
The Schedule
10:30 – Meet – St Mary's Creative Space – Welcome, introductions and housekeeping
10:40 – Photography session starts – first three of six studio set-ups
13:00 – Lunch break – You can either bring your own or go into town – Hot drink facilities will be available
14:00 – Photography session resumes – second set of three new studio set-ups
17:00 – Finish
Please Bring
Camera and lenses suitable for this event – Wide angle if possible or standard zoom
Spare (Fully Charged) Batteries and Memory Card
Tripod / Cable release if you have one
Refreshments – Snacks or drinks you think you will require during the event
A list of ideas, help, questions etc that you would like to discuss with Welshot Team Leaders
This event is discounted to £120.00 at checkout if you are a Welshot Academy Member. To become a Welshot Member and receive some great benefits check this link.
Related Events