WelshotRewards Day – Architectural Photography – Liverpool
Saturday, 26 February 2022 at 11:00

-

18:00

£180.00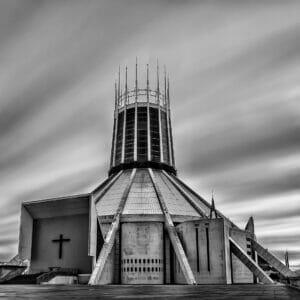 WelshotRewards Day – Architectural Photography – Liverpool
What Will Happen
Architectural Photography in Liverpool – it's a Photographers dream. With over 2500 listed building, Liverpool is the perfect City to visit with your camera. Grab your camera and come join us for a day of photography. A chance to learn your camera, capture some great images and meet with like-minded people who just love to take photographs. Liverpool, home to the Beatles, the Albert Dock, the Three Graces, and two Cathedrals – Liverpool truly is a photographers delight. We will be walking, and exploring the historic locations with our cameras, so, why not join us and we will help YOU to get the best out of YOUR camera.
As we walk around this vibrant and historic City we will help you look through your viewfinder, through your cameras lens and help you to capture the details often overlooked. You will also learn how to 'See' in black and white, look for lead-in-lines and how to shoot for HDR (High Dynamic Range). We will also be aiming to shoot interiors and exteriors but this will be dependant on conditions/regulations at the time.
Architectural Photography in Liverpool Locations:
The Bluecoat
Liverpool Town Hall
Georgian Townhouses – Rodney Street
Liverpool Library – Interior & Exterior
Lime Street Station
Metropolitan Cathedral
Liverpool Anglican Cathedral
St Georges Hall
The Walker Art Gallery
Liver Building
The Three Graces
The Burned Out Church
Whether you are a beginner to photography, a photographer who would like to try a new genre, learn a new technique or skill or a more advanced photographer who wants to build their image portfolio, you will be made welcome, and we would love to help you get the best out of your camera.
The Welshot Team will be at hand throughout this session to assist and help you get the best from your camera, so you can leave at the end of this session with memory cards full of beautiful photographs and great memories.
This WelshotRewards Day for Welshot Academy Members has it all, to help you make and create some fantastic images and get the best from your camera. We can guarantee that you will get some incredible photos, learn a ton of photography skills and techniques, make some new friends and have a load of laughs – all you need is a bunch of WelshotRewards to book your place.
WelshotRewards are a Members only benefit – Money can't buy these events, only WelshotRewards can – Want to know more? Check this out – What Are WelshotRewards?
Image Credits: Academy Members Gill McGowan, Mark Carline, Sue Mannings, Andrew Munro and Eifion Williams
Please Note: No food or drink is included in the cost of this event. This is a mixture of indoors/outdoors – interior/exterior shooting. Please make sure you come dressed appropriately. If Welshot decides to postpone this event due to bad weather conditions you will be given several options regarding your booking..
Welshot will be keeping within Welsh Government regulations and recommendations regarding the Coronavirus and Covid 19 Regulations, and we expect our delegates to do the same.
WelshotRewards Day – Architectural Photography – Liverpool
You Will Learn
How to use your camera settings and functions
How to shoot long exposures – Cityscape
How to shoot for HDR
How to shoot for architectural photography
How shooting in black and white / colour gives different results
How to shoot a sunset
How to look for and shoot details and lead-in-lines
How to think creatively
What Welshot can do for you and your photography
The Schedule
11:00 – Meet – Welcome, and introductions
11:15 – Photography starts – 1:1 and group tuition
13:00 – Lunch – not included
13:30 – Photography resumes – 1:1 and group tuition
17:46 – Sunset at Albert Dock
18:00 – Finish
Please Bring
Camera and lenses suitable for this event – Wide angle if possible or standard zoom
Spare (Fully Charged) Batteries and Memory Card
Tripod / Cable release if you have one
Refreshments – Snacks or drinks you think you will require during the event
A list of ideas, help, questions etc that you would like to discuss with Welshot Team Leaders
This is a WelshotRewards Day event and only available for Members of the Welshot Photographic Academy. £180 will be converted to 10,000 WelshotRewards at checkout and deducted automatically from your account. WelshotReward Days are Non-Transferable and Non-Refundable.
Related Events