Shortest Night 2023 – A Photographic Adventure in North Wales
Saturday, June 17 at 17:00

-

Sunday, June 18 at 09:00

£180.00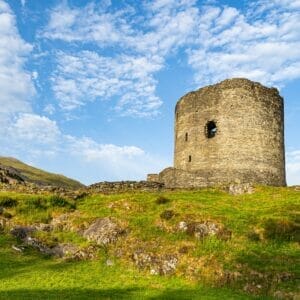 Shortest Night 2023 – A Photographic Adventure in North Wales
What Will Happen
Welshot Does… The Shortest Night 2023 – A Photographic Adventure in North Wales.  On this, our annual all night adventure we will be visiting the beautiful landscape of Anglesey and Snowdonia in North Wales, which is always a firm Welshot favourite and always has our delegates booking on the next years 'Shortest Night' adventure before breakfast (included) have been eaten at the end of the event. The not so short, night of photography, which is always held as close to the 21st June as possible starts by the side of Llyn Padarn (Llanberis Lake) deep in the heart of Snowdonia before moving on for a marathon photographic session visiting numerous locations. Sixteen hours (Yes, we can see the irony!) of photographic fun, friendship and getting creative with your camera will have you shooting everything from star trails to long exposures, from architecture to land and seascapes. Hunting for the magic blue bioluminescence will also be on the agenda.  
Shortest Night 2023 – A Photographic Adventure in North Wales Locations:
Llanberis Lake – (Llyn Padarn) and for those that must… Yes, THAT Tree!
Dolbardarn Castle
St Tysilio's Church – Church Island (Llandysillo Island) – Menai Bridge
Belgium Walk – Menai Bridge
Britannia Bridge / Menai Bridge
Parys Mountain – With the hope of catching the night sky filled with stars
Beaumaris
Penmon Point Lighthouse
Please note:  Depending on weather conditions could vary but you will be kept informed at all times.
Beginner to photography? We can help you.
Whether you are a beginner to photography, a photographer who would like to try a new genre, learn a new technique or skill, or, a more advanced photographer who wants to build their image portfolio, you will be made welcome, and we would love to help you get the best out of your camera.
The Welshot Team will be at hand throughout this shortest Night 2023 – A Photographic Adventure in North Wales event to assist and help you get the best from your camera, so you can leave at the end of this session with memory cards full of beautiful photographs and great memories having learned a thing or three about photography and your camera.
Please Note: Breakfast on the Sunday Morning is included in the cost of this event.  Please make sure you have enough sustenance and drink for the sixteen hours of photographic fun. This is a fully outdoor event – please make sure you (and your camera) come dressed appropriately. If Welshot decides to postpone this event due to bad weather conditions, you will be given several options regarding your booking.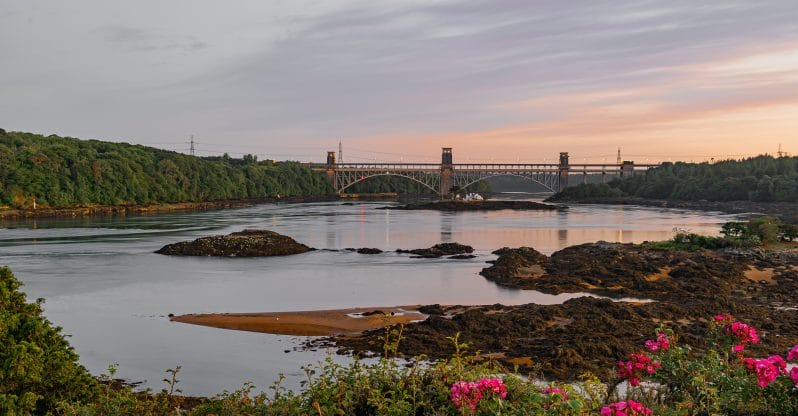 Shortest Night 2023 – A Photographic Adventure in North Wales
You Will Learn
How to use your camera settings and functions
How to shoot seascape/landscape photography
How to shoot the night sky and star trails
How to shoot architectural photography (Churches, Castles, Buildings & Bridges)
How to shoot a sunset & sunrise
How to shoot in low-light and make long exposure photos
How to think creatively
What Welshot can do for you and your photography
The Schedule
17:00 – Meet at the Lakeside Car Park – Picnic (not included)
18:00 – Photography starts – Dolbardarn Castle / Llyn Padarn / Llanberis Lake
21:48 – Sunset
Locations for photography include Parys Mountain / Menai Bridge / Beaumaris (TBC closer to date)
03:30 – Penmon Point Lighthouse
04.47 – Sunrise
09:00 – Finish – Bulkeley Hotel in Beaumaris for a Full Welsh/English Breakfast
Please Bring
Camera and lenses suitable for this event – Wide angle if possible or standard zoom
Spare (Fully Charged) Batteries and Memory Card
Tripod / Cable release if you have one
Refreshments – Food for Saturday Evening Picnic.  Snacks or drinks you think you will require during the event – A Full Welsh/English Breakfast is included in the cost of this event
A list of ideas, help, questions etc that you would like to discuss with Welshot Team Leaders
£180.00 This event is discounted to £144.00 at checkout if you are a Welshot Academy Member. To become a Welshot Member and receive some great benefits check this link.
Related Events