Portrait Photography – 1960's Fashion at Hadlow Road
Portraiture / Off Camera Flash
Portrait Photography – 1960's Fashion at Hadlow Road
Portrait photography and 1960's fashion – it's the perfect photographic combination.  So, charge your camera batteries, pack you camera bag and head to the historic Hadlow Road, Willaston, Neston – because this is going to be the perfect day to learn all about portraiture photography, off camera flash lighting and working with model(s).  Our Welshot Model(s) will be dressed in authentic 1960's costumes with a wide variety of props and accessories.  From the 'Swinging Sixties' to the television series 'Heartbeat'  – we are convinced that 1960's fashion was specifically designed and created with the portrait / fashion photographer in mind.
Hadlow Road railway station is a Grade II listed heritage railway station in Willaston, on the Wirral Way footpath. It has been restored to have the look and feel of the day the station was permanently closed to passengers in 1956. It has an authentic ticket office, waiting room and telephone box which we will be sure to use throughout the day.
As well as shooing in the immediate vicinity of the railway station – we will also be making use of the nearby woodlands to capture our Model(s) in camera.
You Will Learn
How to use your camera settings and functions for OCF (off camera flash) photography
How to use OCF in your photography
Composition – What is is and how it can transform your images
How use clothing, props and accessories to tell a story
How to work with and pose a model
How to use the surrounding around you to set the scene
How to think creatively
How Welshot can help you with your camera and photography
Beginner to photography? We're here for you.
Whether you are a beginner to photography, a photographer who would like to try a new genre, learn a new technique or skill, or, a more advanced photographer who wants to build their image portfolio, you will be made welcome, and we would love to help you get the best out of your camera.
The Welshot Team will be at hand throughout this Portrait Photography – 1960's Fashion at Hadlow Road event to assist and help you get the best from your camera, so you can leave at the end of this session with memory cards full of beautiful photographs and great memories having learned a thing or three about photography and your camera.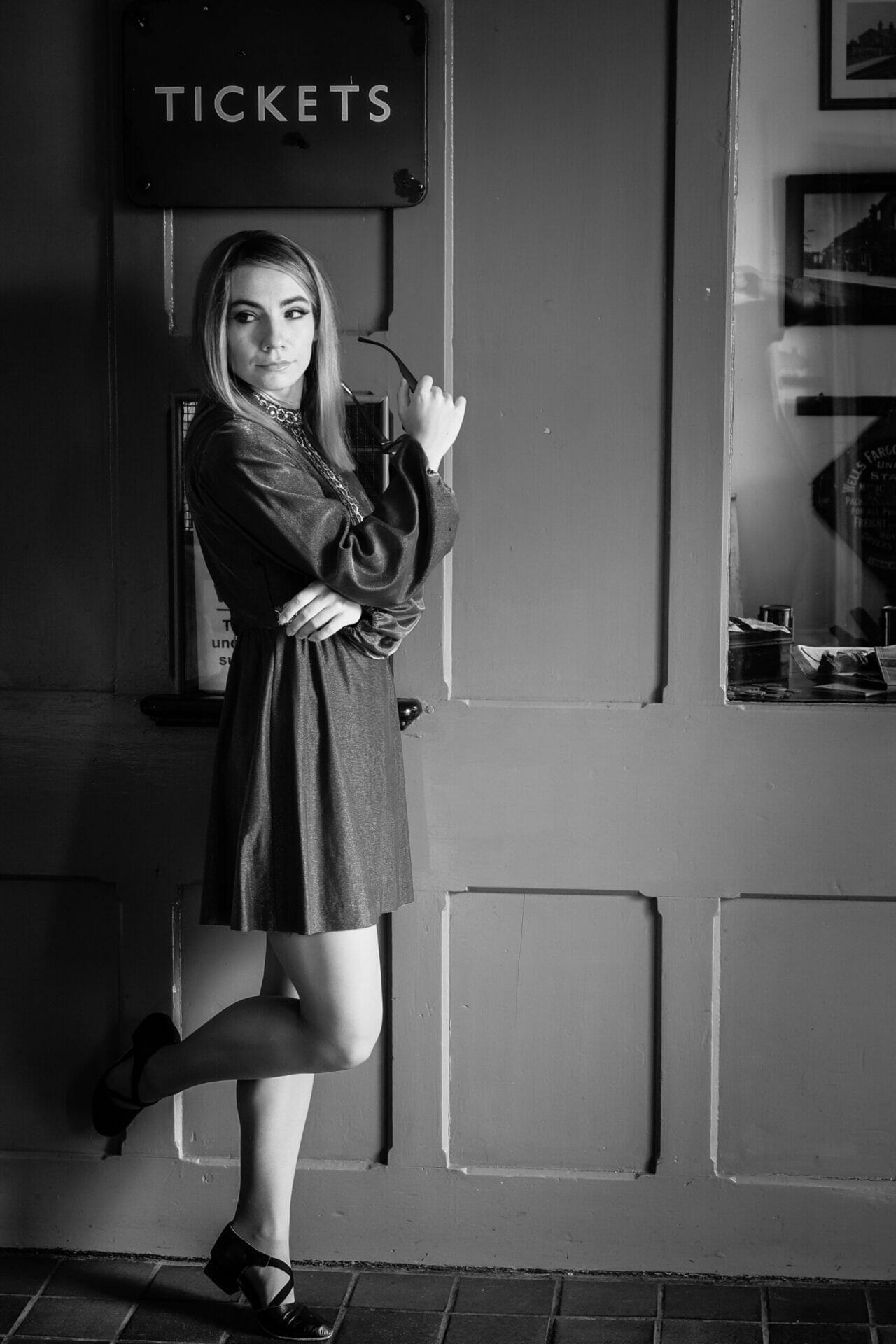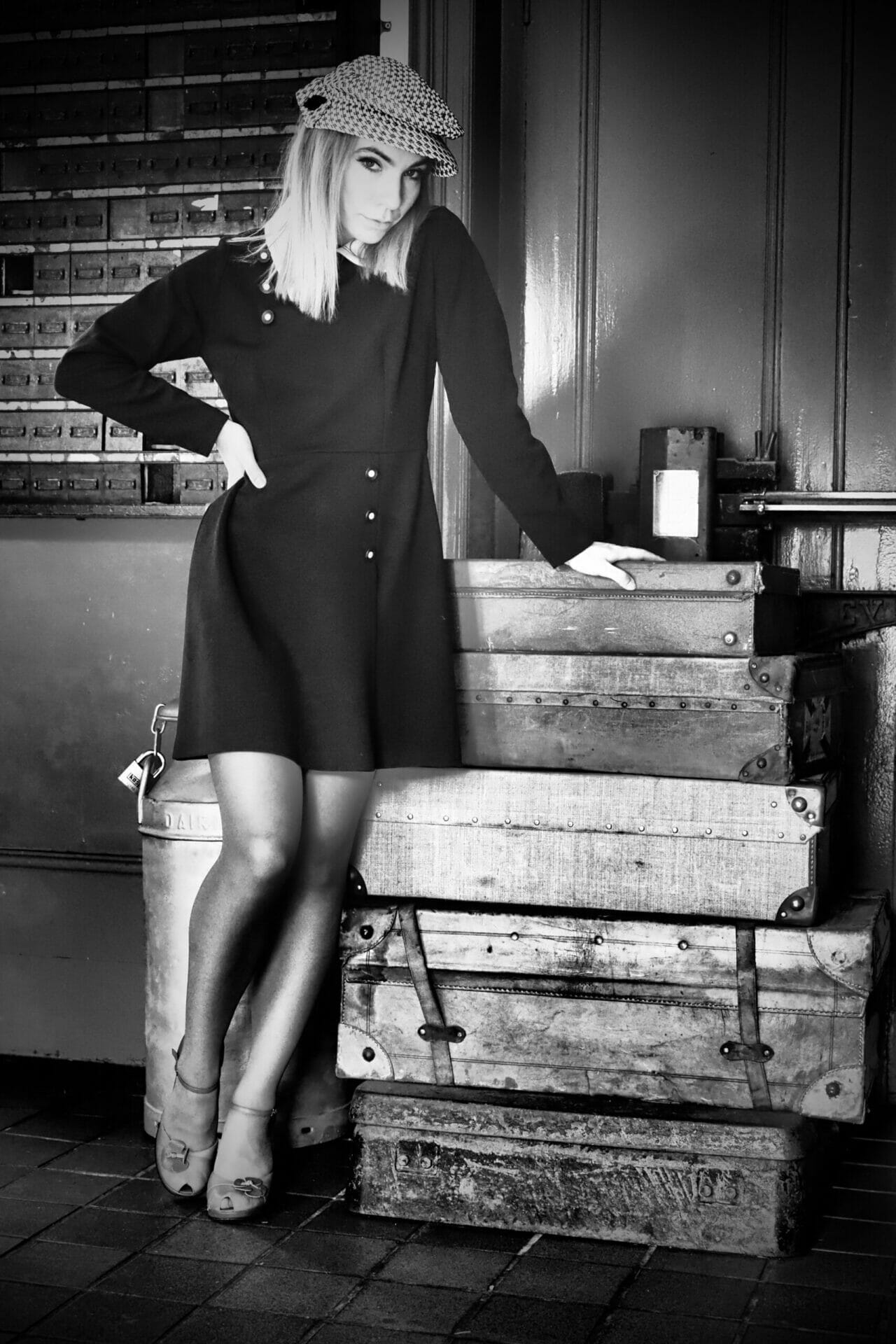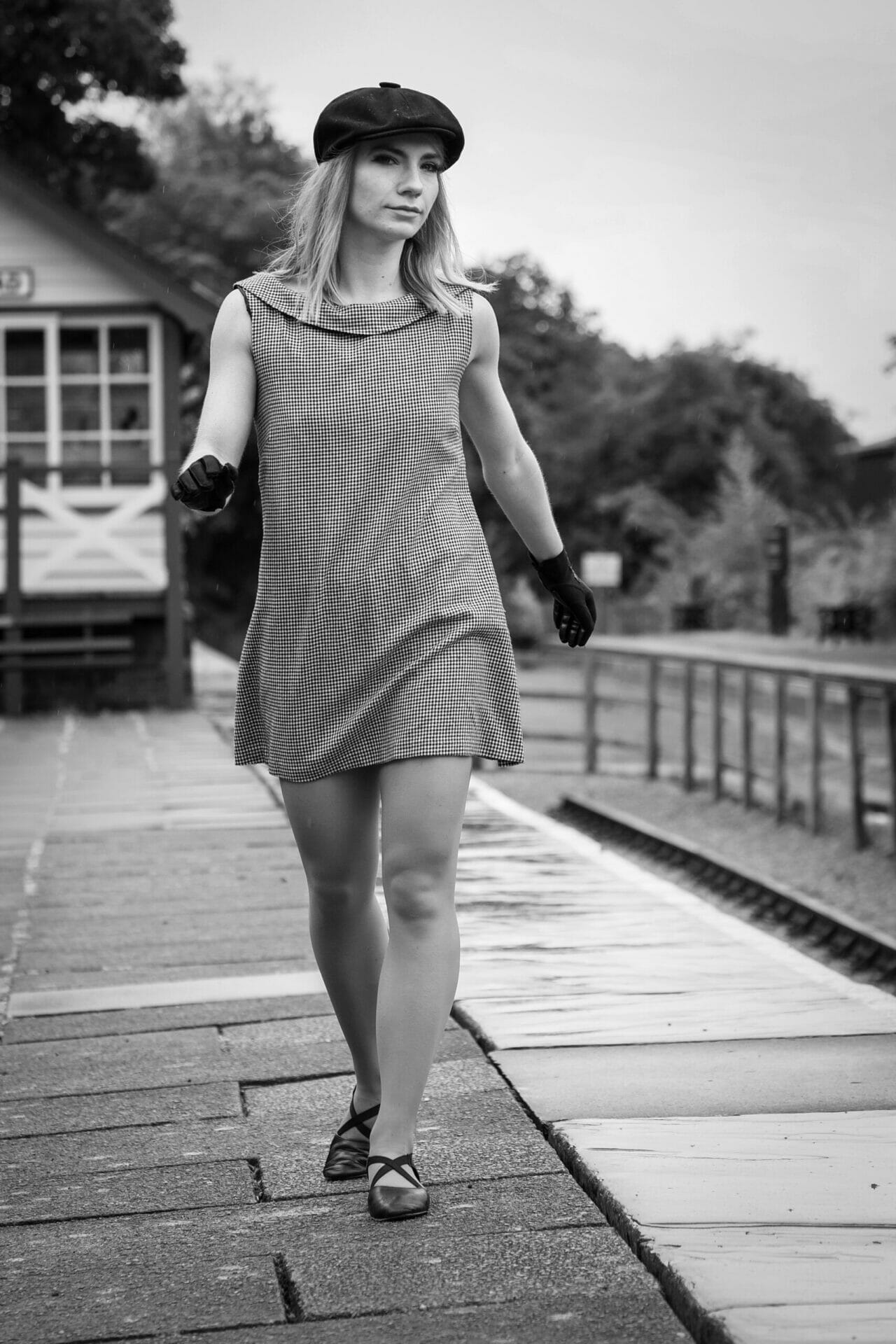 Event Schedule
10:15 – Meet in the car park of Hadlow Road Railway Station
10:30 – Photography starts
13:00 – Lunch – Not included
13:45 – Photography resumes
16:30 – Finish
Please Bring
Camera and lenses suitable for this event:  50mm / Standard Kit Lens / Your Favourite Lens
Spare Batteries and Memory Card
Refreshments such as snacks, drinks and lunch for yourself (lunch is not included in this event) to keep you going throughout the day.
Any props you might like to include in your photos
A list of ideas, help, questions etc that you would like to discuss with Welshot Team Leaders.
Please Note
No food or drink is included in the cost of this event
This is an outdoors event.  Please make sure you come dressed appropriately.
If Welshot decides to postpone this event due to bad weather conditions, you will be given several options regarding your booking.
This event is discounted to £120.00 at checkout if you are a Welshot Academy Member. To become a Welshot Member and receive some great benefits check this link.
Voucher spaces are limited – Bookings made using a voucher/coupon code are non-transferable and non-refundable.
In accordance with our Terms of Service – We may need to make changes to this event – We will do all we can to inform you as soon as possible.
Event Tags
Related Events