Dangerous Liaisons – A Welshot Themed Photo-Shoot
Themed Photo-Shoot / Studio Mains Flash / Working with Models
Dangerous Liaisons – A Welshot Themed Photo-Shoot
Dangerous Liaisons – Scandal, Intrigue, Mystery and Beauty – all of which surround the Women who will be portrayed by our Models in this Welshot Themed Photo-Shoot.  Covering eras from the mid 18th century to the 1950's – this Welshot inspired themed photo-shoot will portray at least four historical/fictitious, often infamous, Women – two of which can be seen here. Mrs Lovett from Sweeny Todd and Marie Antoinette.
At this Welshot event, with at least four Models (Male and Female) we will be using costumes from different historical periods – Most of the costumes will be bespoke to Welshot, having been made, or adapted, by our Team Creative.
As well as our bespoke costumes, we will have at least four different, specifically printed backdrops, that are unique to Welshot – all with an array of props for you to use throughout the day, ensuring you will leave this event with images to be proud of.
You Will Learn
How to use your camera settings and functions to capture movement
How to use various lighting techniques for portraiture
How to pose and work with Models in a studio environment
How to use studio mains flash
How to use props, modifiers and lighting to create an image specific to you
How to compose your portrait image
What Welshot can do for you and your photography
Beginner to photography? We're here for you.
Whether you are a beginner to photography, a photographer who would like to try a new genre, learn a new technique or skill, or, a more advanced photographer who wants to build their image portfolio, you will be made welcome, and we would love to help you get the best out of your camera.
The Welshot Team will be at hand throughout this Dangerous Liaisons – A Welshot Themed Photo-Shoot event to assist and help you get the best from your camera, so you can leave at the end of this session with memory cards full of beautiful photographs and great memories having learned a thing or three about photography and your camera.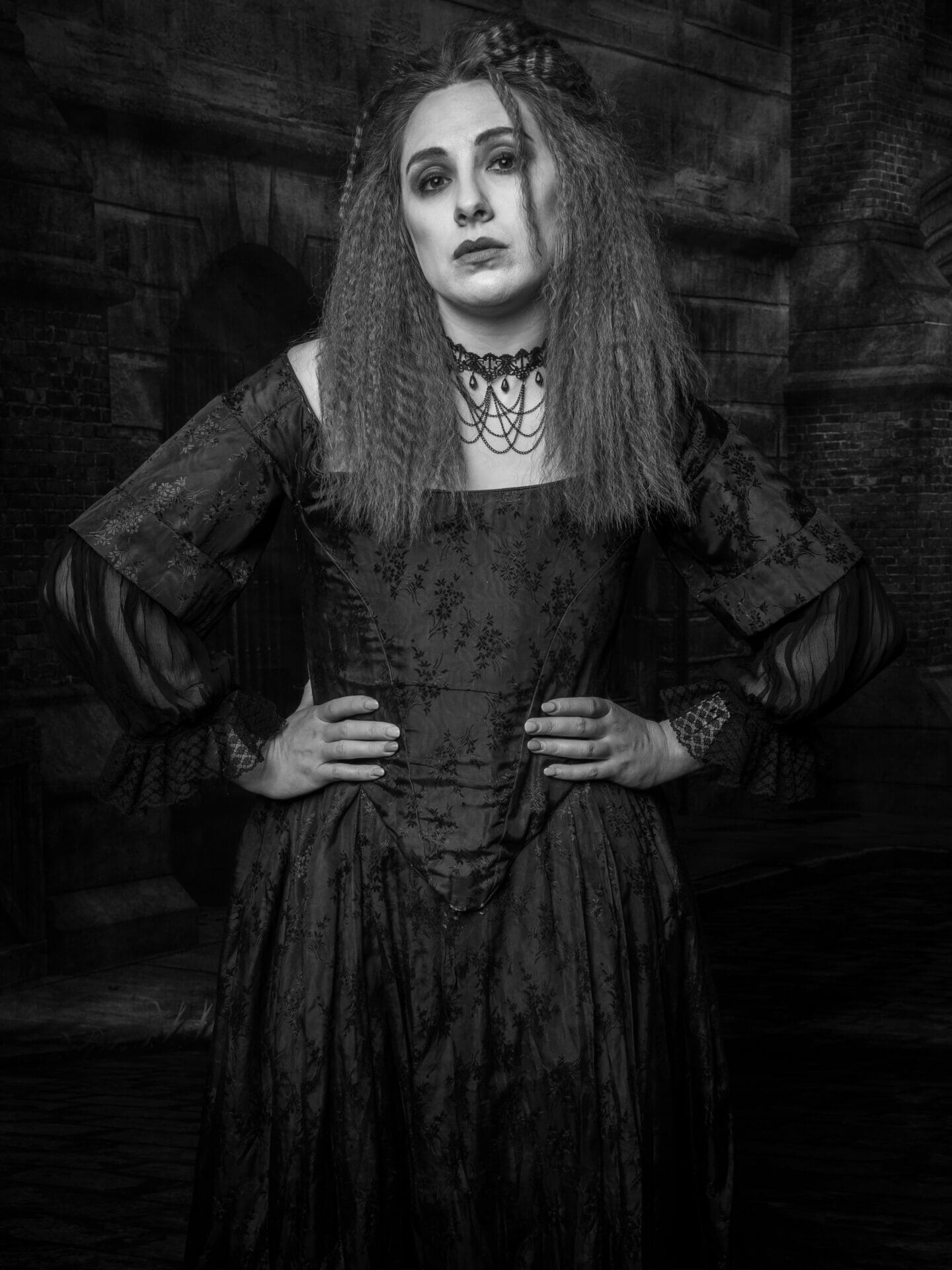 How it works
At Welshot you will photograph each model, in all the themed sets of the day. We keep groups small, which are then rotated throughout the day from set to set. You will never have less than an hour in each set and often it will be more.
We have (at least) two themed sets in the Morning and (at least) two different sets in the Afternoon.  Each set has a Team Leader and a group leader to keep the day running smoothly. They will also be on hand to help you with anything you may need, from help with your camera and photographic tuition to using the lighting equipment.
Lunch and continuous hot and cold drinks are always included on these photography workshops. Often, we have a few treats too!
We have a rule at Welshot… The Photographer who has the trigger has the FULL attention from the model(s), and the Team Leader.  The set, complete with lighting and props is all yours for your shooting time – We do not allow piggy-back style shooting at ANY of our studio mains or off camera flash events.
Welshot Team Leaders are there to help you get the best out of your camera and apart from a very quick lighting check before each the morning and afternoon sessions they do not use their camera at all.
Take a peek at our 'Behind the Scenes' video at Mad Hatters Themed Photo-Shoot Day:
Event Schedule
Before 10.30am – Please wait in lounge area of the Chester Crowne Plaza – A Welshot Team Leader will greet you.
Function room doors open – Welcome
10:30 – Photography with 1:1 Tuition and Group Tuition starts
13:30 – Lunch – Included
14:30 – Photography with 1:1 Tuition and Group Tuition resumes
17:00 – Finish
Please Bring
Camera and lenses suitable for this event:
Spare Batteries and Memory Card
Any props that you might like to use
A list of ideas, help, questions etc that you would like to discuss with Welshot Team Leaders.
Please Note
Full buffet lunch and all day refreshments are included at this event.
This event is discounted to £152.00 at checkout if you are a Welshot Academy Member. To become a Welshot Member and receive some great benefits check this link.
Voucher spaces are limited – Bookings made using a voucher/coupon code are non-transferable and non-refundable.
This event is an inside studio mains flash event
In accordance with our Terms of Service – We may need to make changes to this event – We will do all we can to inform you as soon as possible.
Event Tags
Related Events