What's On… Llandudno – Things to do this Month. What's to do and where can I take my camera? Where's the best coffee (or gin / whisky distillery) who serves the best fish and chips and what shows are happening at Venue Cymru? This is your one-stop-guide from team Welshot to help YOU get the best from YOUR time in the beautiful Llandudno – Queen of the Welsh Resorts and home to those, now world famous, Goats. Just don't forget to pack your camera, lots of memory cards and charge those batteries because there are photographs to be had everywhere. If you need help with your camera, photography or want to know the best place to capture the beautiful bay of Llandudno, Welshot is who you need.
Brand New Photography Event @ The Welshot Creative Hub in Llandudno, North Wales
Portrait Photography – Friday Night is Studio Night @ the Welshot Creative Hub
Looking to improve your portraiture photographic skills? Want to learn about studio lighting, off camera flash, natural and ambient lighting? Want to take stunning images that make you go WOW – Look, I did this with MY camera… Then, at Welshot, we have the solution for you. Every last Friday of the Month we have a brand new Photographic Academy Evening here at 16 Trinity Square in Llandudno. All you need to do to get started is to book on. Check out our Portrait Photography – Friday Night is Studio Night @ the Welshot Creative Hub events.
What's On… Llandudno – Things to do this month at Welshot
Do you live in Llandudno, North Wales? Are you on holiday and want to make the most of your time here, and that includes getting the best photographs possible? Don't have the time to do the research? The Welshot Photographic Academy can solve those problems for you and help you to use your camera at the same time – from a personalised 1:1 tuition session to helping you plan your trip in and around Llandudno, Snowdonia and Anglesey so you capture those 'Must not be missed' photo opportunities.
Photographic events near Llandudno
Do you fancy trying something a little different? Make sure you you check out the What's On… Llandudno – Things to do this Month blog. at Welshot HQ (we are based in Llandudno) on our Events Page especially if you are after that little something different and photographic opportunity.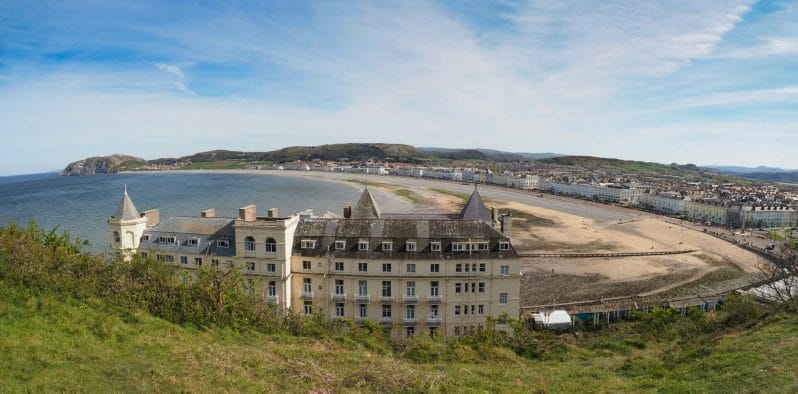 ---
Llandudno Museum and Gallery
Explore Llandudno's fascinating history at the Llandudno Museum and Gallery. The Museum has a collection of over 9,000 artefacts and cover areas from natural history to geology. From local decorative and fine art to social history, and military history. Together the collections help you to understand how Llandudno has developed over time to the seaside resort is now. You will see how Llandudno was formed, from the pre historic age to the current day. The museum has a selection of some of the finest archaeological collections held in an independent museum in Wales.
---
Home Front Museum – Llandudno
Experience the sights and sounds of civilian life during the second world war at this unique indoor attraction. The Welshot Photographic Academy recommends this attraction to all visitors to Llandudno – definitely not one to be missed.
Home Front: New Street Llandudno LL302YF
Telephone 01492871032
Email: info@homefrontmuseum.co.uk
Website: Home Front Llandudno
---
Venue Cymru
Is live theatre your jam? Do you love watching a play, tapping your toe along to a musical or immersing yourself in the grace of a ballet – Then, Venue Cymru is for you. Tight on the waterfront of Llandudno Bay in North Wales – there is always something going on at this wonderful venue for everyone. The Y Review Restaurant is also the perfect place to grab a pre theatre dinner.
Venue Cymu: Promenade Llandudno LL301BB
Box Office Telephone: 01492872000
Website: Venue Cymru
---
Pebble Restaurant And Take Away
As far as Team Welshot (and that of our Academy Members) are concerned the Fish and Chips at Pebbles are simply the best – they also cater for all dietary requirements, including those who are gluten intolerant.
Pebbles Restaurant and Take Away: 11A Mostyn Street, Llandudno LL30 2NL
Telephone: 01492 860222
Website: Pebbles Fish & Chips
---
Eating Out in Llandudno
I know we love our Fish and Chips here at the Welshot Photographic Academy but you might like to have something a bit more substantial. Or maybe you'd like to try a different cuisine. Well, our friends over at Live Tech have put this wonderful 'Eating Out in Llandudno' guide together and we think it is worth a look.
---
Day Trip to Llandudno & Conwy
Relaxing day trip by Coach to Llandudno & Colwyn Bay in North Wales – Tuesday 25th August
Who could possibly argue with that while strolling along Llandudno's elegant promenade past pastel-coloured hotels and impeccably authentic seafront architecture just like Victorians did? All that's needed to complete the picture is a frilly parasol (for the ladies) and straw boater (for the gentlemen).
Llandudno's appearance is down to the fact that, unlike most other resorts, it has remained largely unchanged for over a century. There's a pier (the longest in Wales) and Punch and Judy, donkey rides on the beach and canopied shopping streets just behind the prom. Put simply, Llandudno is a classic of its kind.
Pick up locations
Stourport High Street – 0700, Bewdley (Hop Pole PH) – 0715, Bewdley (High Street) – 0725, Bewdley (Catchams End) – 0730, Kidderminster (Hospital) – 0745, Kidderminster (Bus Station) – 0800, Droitwich (Ombersley Street) – 0830.
We can pick up at other locations along the route subject to agreement before the day.
---
Gandeys Circus – The Unbelievable Tour
Europe's largest touring Big Top Circus – your circus – comes to Llandudno in North Wales from Wednesday June 30 until Sunday July 4 with the sensational Unbelievable Tour
For more information and to book your tickets visit the Gandeys Circus Website
Website: Gandeys Circus
---
City Sightseeing Llandudno Hop-on Hop-off Bus Tour
Hop-on to a City Sightseeing Llandudno bus tour and enjoy unlimited hop on hop off for 24 hours. Discover sights such as Conwy Castle and Llandudno Pier, as you travel on an open-top, double-decker bus with panoramic views of the city.
Website: City Sightseeing Llandudno Hop-on Hop-off Bus Tour
---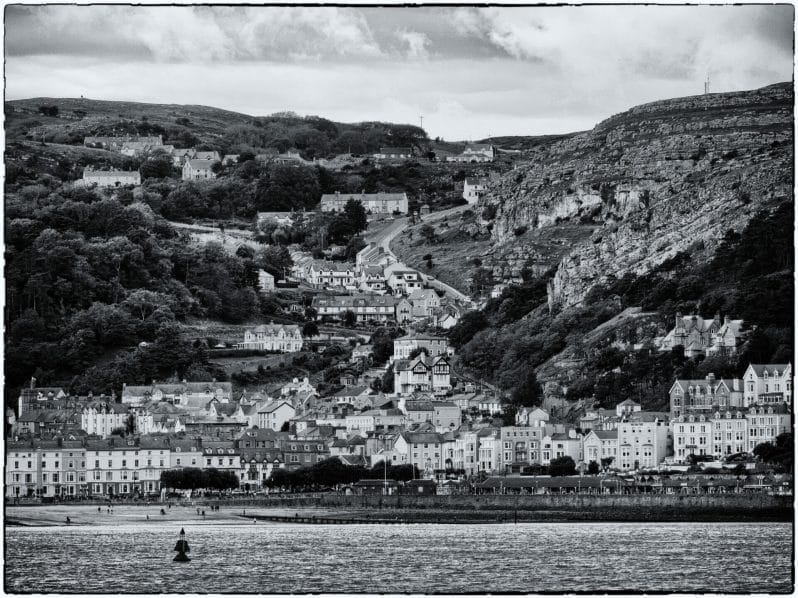 Wellbeing Walks in Llandudno and Conwy
Join the Wellbeing Team for a stroll during one of their up and coming walks and find out what the team do to support older people within the community.
Booking is essential and to register in advance for this session contact the Wellbeing Team.
Email : stayingwell@conwy.gov.uk
Call: 01492 577449
For more information for those who would like to improve their health and wellbeing check out Conwy Community Wellbeing Team on Facebook
---
Sunday Lunch in Llandudno and Conwy
Sometimes all you want is a roast dinner for Sunday lunch. Here at Welshot we love our Sunday roasts, especially after a day of photography, a walk along the Llandudno prom and pier, or an adventure in Haulfre Gardens – it's just lovely to finish the perfect day with the perfect Yorkshire Pudding!
We reckon these four on the Llandudno.com website have the best of the bunch – The Manor Bar & Restaurant in Conwy which has a wonderful menu, The Cottage Loaf in Llandudno, The Queen's Head in Glanwydden and The Pen y Bryn in Colwyn Bay