Car Photography on Location – Mini Module with Masterclass
Sunday, 21 November 2021 at 15:00

-

20:00

£40.00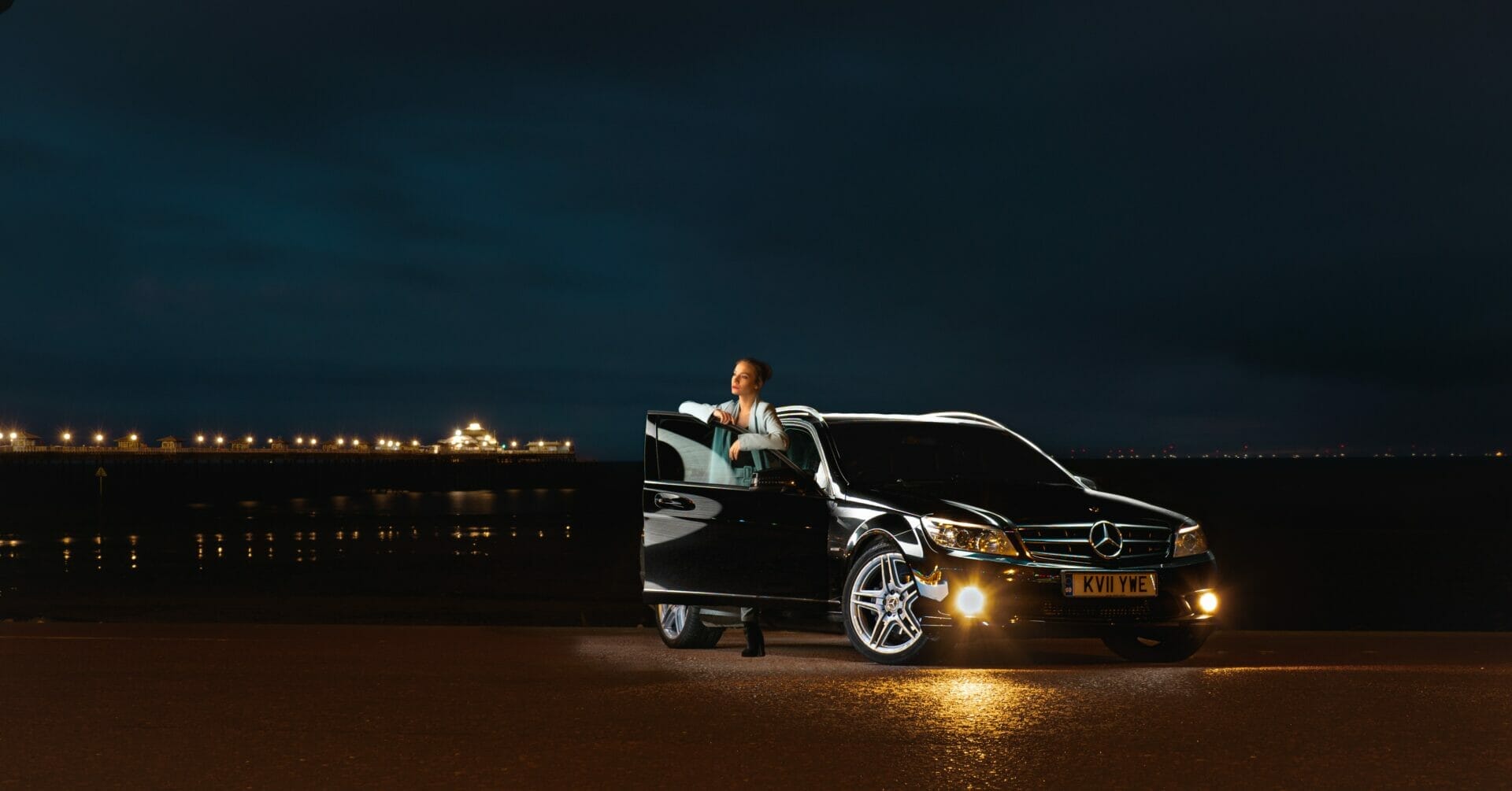 Car Photography on Location – Mini Module with Masterclass
What Will Happen
This, Car Photography on Location – Mini-Module with Masterclass from the Welshot Photographic Academy, event covers everything you need to know about how to make, create and capture stunning car photographs. Team Welshot will take you through everything you need to know, from lens choice to camera settings and functions to use to get the best from your camera. From learning how to minimise reflections in the metallic surfaces to useful lighting techniques such as gradient lighting and light painting. Throughout this in-depth Welshot Photographic Mini-Module you will be taken through the shooting procedures step-by-step while you practice for yourself and get yourself a great set of dynamic images for your portfolio.
You will learn how to think about the factors that go into car photography, from choosing your background and location to which camera settings to use – these depend on the kind of car photography you wish to make and whether you should use props and models in your shoot. You will be using Off Camera Flash, light painting sticks and gels.
Car Photography on Location – Mini Module with Masterclass
With Welshot Team Leaders on hand you will be shown how using low points of view, different angles and crops, interior and exterior car shots as well as focusing on the details of the car – For those that are interested in having a Model in your images you will be taught how to work with and pose your model, to help enhance your image.
Image Credits: All photographs were taken by Lewis Speight – Team Leader for this Welshot Photographic Mini-Module.
The Welshot Team will be at hand throughout this session to assist and help you get the best from your camera, so you can leave at the end of this session with memory cards full of beautiful photographs and great memories.
Whether you are a beginner to photography, a photographer who would like to try a new genre, learn an new technique or skill or a more advanced photographer who wants to build their image portfolio, you will be made welcome and we would love to help you get the best out of your camera.
Please Note: Hot and cold drinks will be provided at the Welshot Creative Hub on arrival. This is a fully outdoor event – please make sure you come dressed appropriately. If Welshot decides to postpone this event due to bad weather conditions you will be given a number of options regarding your booking.
Welshot will be keeping within Welsh Government regulations and recommendations regarding the Coronavirus and Covid 19 Regulations, and we expect our delegates to do the same

You Will Learn
How/Which camera settings and functions to use for car photography
Which techniques to use for professional car photography
How to use gradient lighting
How to use long exposure for a creative effect
How to paint with light
How to use Off Camera Flash for car photography
Which lenses to use for car photography
How to shoot long exposure photos
How to control and remove reflections on metal surfaces
How to compose your car images and choose a dynamic background / backdrop to make your image work
How to work with a Model (We will have a Model in attendance during this Mini-Module)
What Welshot can do for you and your photography
The Schedule
15:00 – Meet at the Welshot Creative Hub / Introductions / Welcome / Handouts – Presentation – Coffee and Tea will be supplied
15:15 – Masterclass – Learning the basics / techniques / set your camera ready for your shoot. This is a practical and theory session with notes and handouts.
16:00 – Move location – Llandudno Prom
16:11 – Sunset and car photography shooting begins – We will probably move locations for different backgrounds / backdrops
20:00 – Finish
Please Bring
Camera and lenses suitable for this event – Kit lens ( 18 – 55mm / 24-70mm ) Standard zoom – Please feel free to bring any lenses you think you may want to use
Spare (Fully Charged) Batteries and Memory Card
Tripod / Cable release if you have one
On locations refreshments and/or snacks
A list of ideas, help, questions etc that you would like to discuss with Welshot Team Leaders
This event is discounted to £32.00 at checkout if you are a Welshot Academy Member. To become a Welshot Member and receive some great benefits check this link.
Related Events