A Day In Buxton – Photography In The Peak District – A Welshot Does… Adventure
Saturday, 26 March 2022 at 10:00

-

20:00

£130.00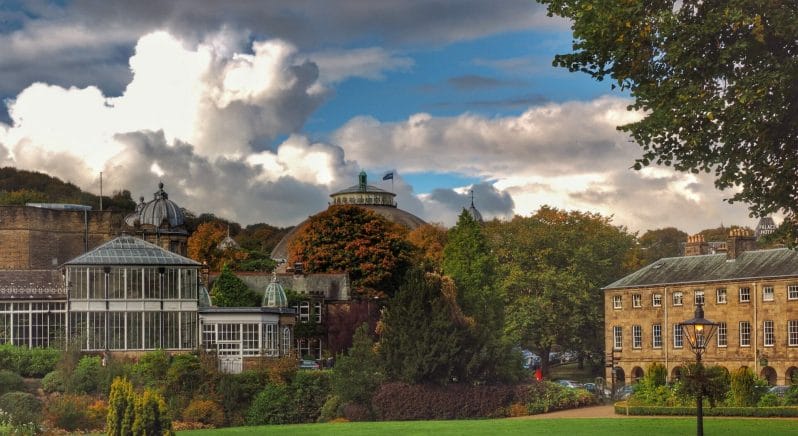 A Day In Buxton – Photography In The Peak District – A Welshot Does… Adventure
What Will Happen
Grab your camera, we are off out for a day in Buxton – Photography in the Peak District is the name of the game this Weekend. Join Welshot for a one day adventure with your camera in the barely spoilt town of Buxton, crammed with beautiful buildings from Georgian Crescents to Opera Houses, Pavilion, quaint shops and historic arcades. Buxton is a photographers dream, architecture, beautiful gardens an stunning scenery if you'd like to walk a little. If you'd like to make a Weekend of it then day two will be about getting into the Peak District National Park and capturing the beautiful landscape and scenery near to Buxton.
Standing between 1,000 and 1,100 feet (305 and 335 metres) above sea level, Buxton is the highest market town in England. The mineral waters have long been famous; they were used by the Romans, who called the place Aquae Arnemetiae.
Whether you are a beginner to photography, a photographer who would like to try a new genre, learn an new technique or skill or a more advanced photographer who wants to build their image portfolio, you will be made welcome and we would love to help you get the best out of your camera.
Just some of the locations we will be visiting with our camera:
The Pavilion
The Old Courthouse
Buxton Opera House
Buxton Crescent
St Anne's Well
The Fan Window
Buxton Station
The Square
The Old Hall Hotel
Thermal Baths – now the Cavendish Arcade, to see past and present nestling together
Passing through the Quadrant we stop to see Clowes Pharmacy before heading up to the Devonshire Dome.
The Welshot Team will be at hand throughout this session to assist and help you get the best from your camera, so you can leave at the end of this session with memory cards full of beautiful photographs and great memories.

Image Credits: All photographs taken by Academy Member John Bradburn.
Please Note: No food, drink or entrance/attraction fees are included in the cost of this event. While this is an outdoors event there will be a chance to eat, drink and visit the many indoor attractions but please do wear comfortable and appropriate clothing. This event will be taking place regardless of weather but we will have plan b's, c's and d's…
Welshot will be keeping within Welsh Government regulations and recommendations regarding the Coronavirus and Covid 19 Regulations, and we expect our delegates to do the same
A Day In Buxton – Photography In The Peak District
You Will Learn
How to use your camera settings and functions
How to shoot landscape photography
How to shoot the historical architecture of Buxton
How to shoot for HDR (High Dynamic Range)
How shooting in black and white / colour gives different results
How to shoot a sunset
How to shoot long exposure photos
How to think creatively
What Welshot can do for you and your photography
The Schedule
10:00 – Meet at Buxton Visitors Centre – Welcome, introductions, handouts and agenda of the day – Grab yourself a drink
10:20 – Photography starts – 1:1 and Group Tuition
13:00 – Lunch – not included
14:00 – Photography Resumes – 1:1 and Group Tuition
17:00 – Masterclass – HDR / Architecture / Long Exposures in the golden hour (just before sunset)
18:22 – Sunset – Chance to capture the Evening glow before and after sunset (blue hour) – Low-Light photography
20:00 – Finish – If anyone would like to join the Welshot Team for dinner (at own cost) in a local establishment they will be made most welcome.
Please Bring
Camera and lenses suitable for this event – Wide angle if possible or standard zoom
Spare (Fully Charged) Batteries and Memory Card
Tripod / Cable release if you have one
Refreshments – Snacks or drinks you think you will require during the event
A list of ideas, help, questions etc that you would like to discuss with Welshot Team Leaders
This event is discounted to £104.00 at checkout if you are a Welshot Academy Member. To become a Welshot Member and receive some great benefits check this link.
Related Events