The full day themed photo-shoot event, Mad Hatters was a long time coming. It was well worth the wait however when Models, the Cambria Costume House and Team Welshot all came together at the Chester Crowne Plaza on Sunday 14th August to bring eighteen passionate photographers a great day of photography. From beginning to end the models danced, posed and portrayed the Lewis Carroll characters in six full studio set-ups, complete with bespoke backdrops and props which included a full-size dolls house, pink flamingos, knitted cupcakes, and a large assortment of teapots, cups and saucers.
Our Welshot models played their parts superbly, getting into character to the fullest – we had a young Alice and an older Alice, a Dormouse, a March Hare, a White Rabbit, The Mad Hatter of course, and the Queen, King and Knave of Hearts – we even had a Caterpillar and a Cheshire Cat! All costumes were provided by Paula Cain of the Cambria Costume House in Mold, North Wales. Team Welshot Creative had made the Caterpillar costume which is something we will be doing a lot more of with the help from the Cambria Costume House for our themed photo-shoots in the next 18 months.
Delegates and models really got into the spirit of the day, imaginations ran wild, ideas were shared, our dancers danced, pulled shapes and cut off heads! The Queen, King and Knave of Hearts, all played by professional dancers leapt, jumped, twisted, turned and even held upside down at one point and still managed to laugh along with the delegates – helping them to get the images they wanted in their cameras.
We had 'Inspiration' sheets on each set to give delegates further ideas – even the books we had provided on the tables helped to create some great new posing ideas!
We think our delegates had a little 'too' much fun when asking the models to pose – we heard lots of "Off with your head" and a few… "Can you please look surprised, shocked, happy, sad… You name it, our fantastic models were asked to do it all!
It really was a team effort. From Lee's Husband Clive and the Welshot Creative Hub landlord cutting and painting the signs, to Jen, the Welshot Creative Director who's job it was to sign write the directions to team leader John Evans who could be found hammering the nails in on Sunday morning ready to put it together in situ, because, it was too big to go fully made up in his big estate vehicle!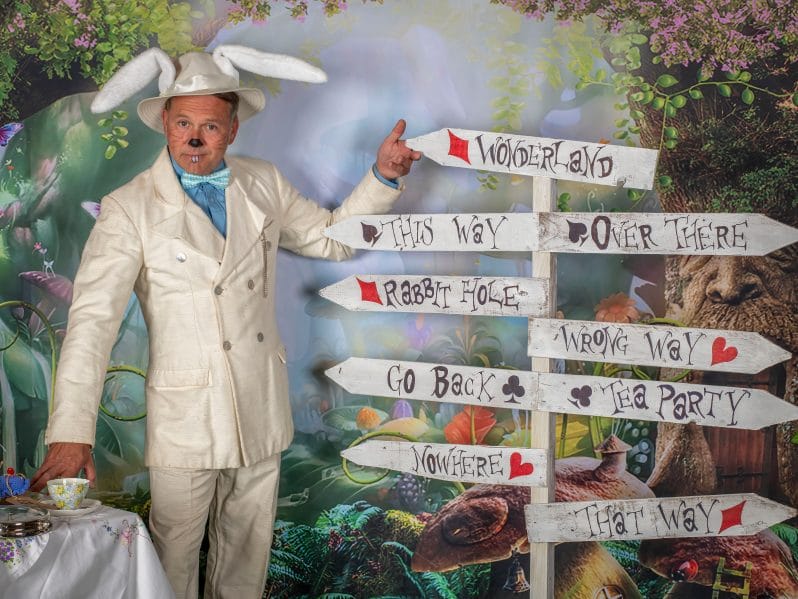 From Welshot Members donating a full size dolls house to knitting cupcakes, hedgehogs and all manner of Alice in Wonderland and Mad Hatter props – Everyone really got behind in the making of this Welshot themed photo-shoot.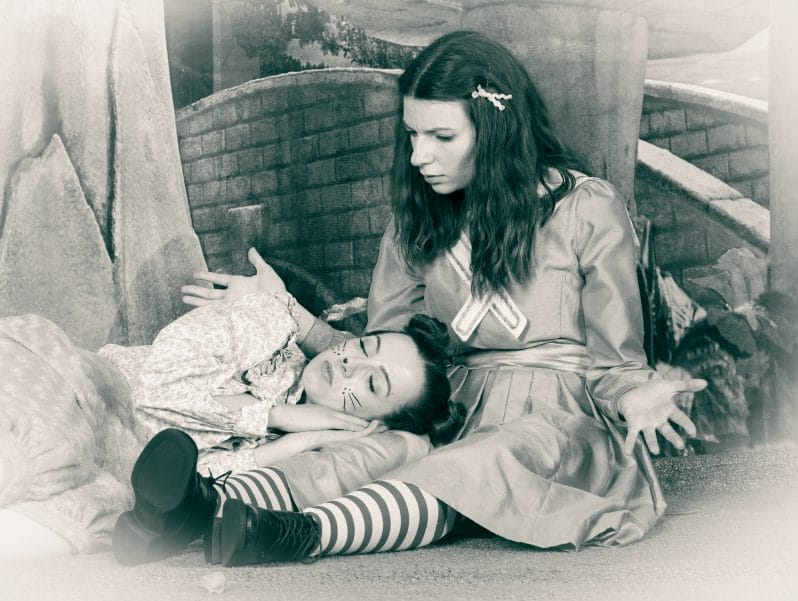 This Welshot Photographic Academy full day themed photo-shoot event was planned (and sold out) way back in mid 2019 which was to take place in the February of 2020, but due to the arrival of an email in early January advising that our backgrounds, which we were having specifically printed, would not be shipped for a further three months, we took the decision to postpone our full day themed photo-shoot event until we could provide the experience we wanted. Little did we know it would be nearly 3 years before it could go ahead! Obviously we now know the reason why those backgrounds could not be printed and dispatched – and we will never again under estimate how hard it is to reschedule getting 9 models, 3 team leaders, 3 group leaders, 1 makeup artist, 1 creative director, 1 costumer and a videographer, along with 18 delegates all together in one large function room at the Chester Crowne Plaza – which, had only re-opened for events in April 2022!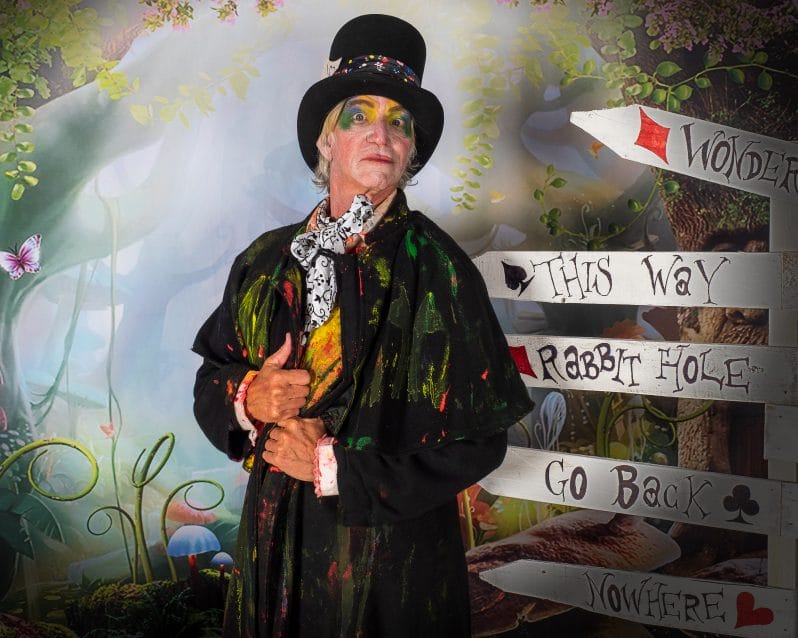 And that's the end of our long awaited 'Mad Hatters' full day themed photo-shoot event
Thank you to EVERYONE who made it a wonderful event.