What's On… Chester – Things to do this Month. What's to do and where can I take my camera? Where's the best coffee (or cocktails) who serves the best roast beef and what shows are happening at the Storyhouse? This is your one-stop-guide from team Welshot to help YOU get the best from YOUR time in the historical City of Chester. From the Roman Gardens and amphitheatre to the City walls that encompass this historic and picturesque City there is always something for the photographer. Just don't forget to pack your camera, lots of memory cards, and charge those batteries because there are photographs to be had everywhere. If you need help with your camera, photography or want to know the best place to capture the beautiful City of Chester, Welshot is who you need.
What's On… Chester – Things to do this month at Welshot
Do you live in Chester? Are you on holiday and want to make the most of your time here, and that includes getting the best photographs possible? Don't have the time to do the research? The Welshot Photographic Academy can solve those problems for you and help you to use your camera at the same time – from a personalised 1:1 tuition session to helping you plan your trip in and around the historic City of Chester so you capture those 'Must not be missed' photo opportunities.
Do you fancy trying something a little different? Fancy getting involved with a fun, friendly and non-competitive community and taking part in one of our many organised photo-walkabouts or themed photo-shoots. Welshot HQ runs regular events for the photographer in Chester which can be found on our Events Page – they are great fun, especially if you are after that little something different and photographic opportunity.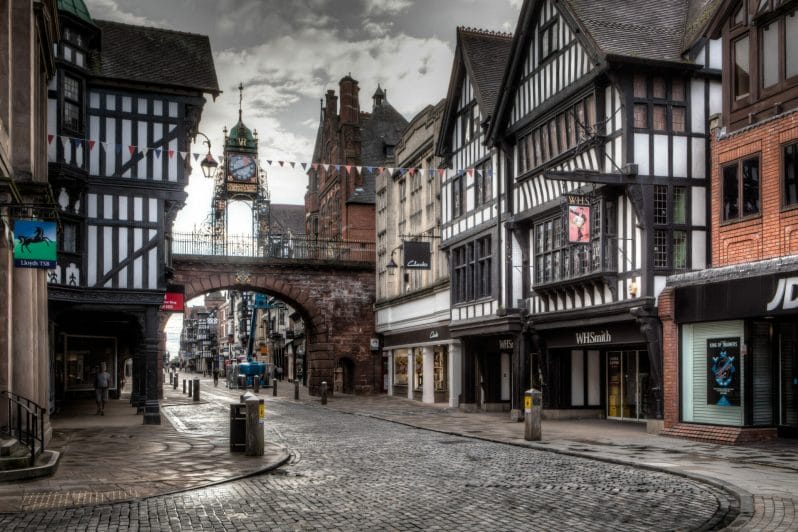 ---
Chester Crowne Plaza
If you asked us here at Welshot HQ where we prefer to stay when we are working in Chester – We would, without a doubt say the Chester Crowne Plaza. Great accommodation, wonderful customer service (which is a deal breaker for Welshot) a diverse and ever changing menu, vibrant bar and lovely surrounding. The Chester Crowne Plaza also has an indoor swimming pool, jacuzzi and sauna and a gym which is available to guests.
Chester Crowne Plaza: Trinity Street Chester CH1 2BD
Telephone 01244 899988
Website: Chester Crowne Plaza
---
Storyhouse in Chester
Storyhouse is a brilliant venue which opened in 2017 after an extensive remodelling and refurbishment of a 1936 grade two listed building which was once the Odeon Cinema and is now home to a large complex housing a theatre, cinema and restaurant along with the Chester City library. The Storyhouse is a cultural base and hub for theatre and live entertainment an alongside the building, Storyhouse run a series of festivals as well as Grosvenor Park Open Air Theatre
Storyhouse: Hunter St, Chester CH1 2AR
Box Office Telephone: 01244 409 113 (option 1)
Website: Storyhouse
---
Grosvenor Park Open Air Theatre
A public park right in the heart and centre of Chester in Cheshire the Grosvenor Park and consists of 20 acres of land overlooking the River Dee. Regarded as one of the finest and most complete examples of Victorian parks in the North West of England, if not nationally and now houses the The Grosvenor Park Open Air Theatre run by Storyhouse and is one of the country's best-loved open-air theatres. Listen to the sounds of popping corks, picnics being unpacked and happy audiences while watching the many productions – it means summer has arrived in Chester.
Grosvenor Park Open Air Theatre: Grosvenor Park Grosvenor Park Road Chester CH1 1QQ
Telephone: 0845 241 7868
Website: Grosvenor Park Open Air Theatre
Sunday Lunch in Chester
Sometimes all you want is a roast dinner for Sunday lunch. Here at Welshot we love our Sunday roasts, especially after a day of photography, a walk along the Chester City walls, or an adventure down by the river. Situated on the edge of the picturesque River Dee, The Boathouse this little gem is a slice of rural splendour in a city location. We think that The Boathouse serve the best Sunday Roast in the City.
The Boathouse: 21 The Groves, Chester – Cheshire CH1 1SD
Telephone: 01244 328 709
Website: The Boathouse