What happens on one of Welshot's acclaimed 1 to 1 sessions at the National Slate Museum in Llanberis.
After 6 months membership of Welshot I decided it was time to arrange my 1:1 session with Eifion. I have recently changed my camera and have had a couple of months getting to know some of its features but have still lots to learn and find most instruction manuals difficult to digest and put into practice.
We met at Llanberis Slate Museum and over a coffee, Eifion went over basic the basic principles of photography and camera settings with special reference to my camera – a Sony Alpha 7ii. This refresher was extremely useful in helping to establish what I know, but more importantly, identify gaps in my knowledge and understanding all with reference to my particular camera.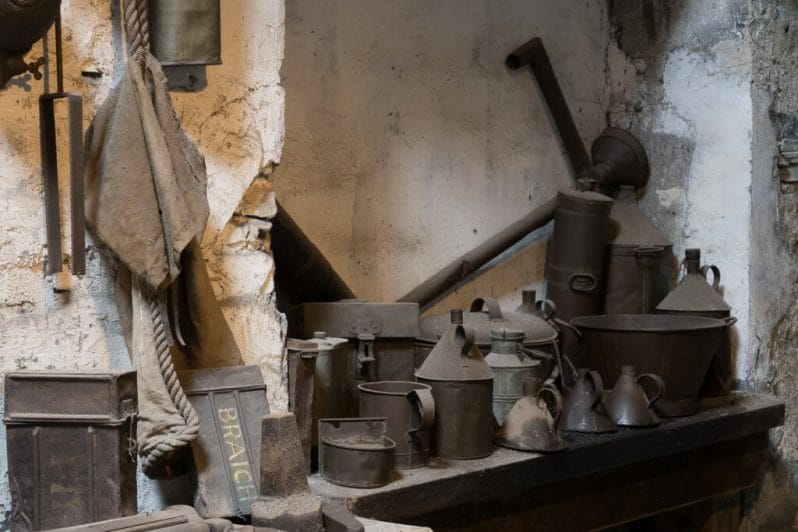 Eifion is a super tutor with his vast experience and ability to make the most complex information accessible and understandable without never once making me feel stupid! Whilst this time was invaluable for me, I think it also helped Eifion to identify where my weaknesses lie so that he can help when out on Welshot events. Eifion gave me a booklet he had prepared of jargon free notes to take away for reference.
After a break for lunch we went into the slate museum – wow what a wonderful venue with so much to photograph! Even although it was school holidays the museum was relatively quiet and there was plenty of space to set up my tripod without causing any nuisance. Eifion took me through choosing camera settings appropriate for the situation, guiding me through my decision making, step by step in a methodical, steady logical way. With the camera mounted on the tripod, he encouraged me to slow down, take test images and review each step further adjusting as necessary until I took an image which I felt was a true representation of the scene I was photographing. We tested how high an ISO I could go to on my Sony without adversely affecting my image – a very useful exercise. We also experimented with manual focus, exposure compensation and white balance, zooming in to test sharpness all which helped me familiarise myself with new camera controls and gain confidence with using it.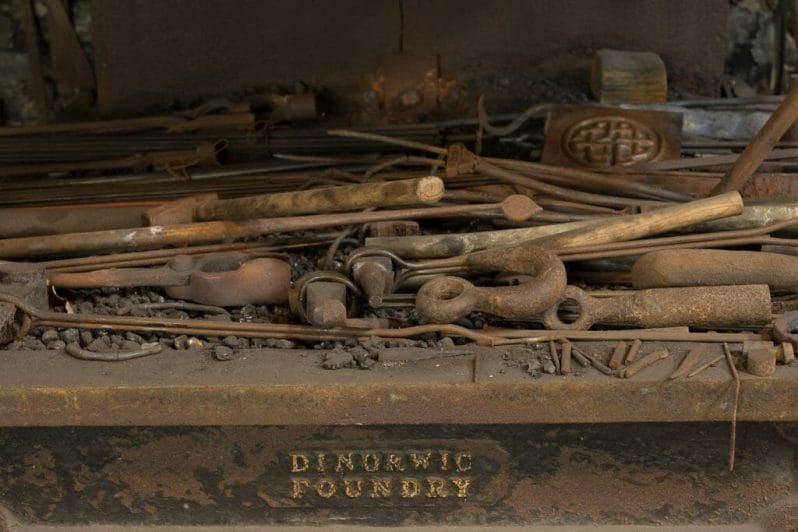 When I had, with lots of help, identified settings appropriate for the conditions in the museum only fairly minor tweaking was needed as we progressed through the different rooms but I felt more confident making the necessary adjustments with Eifion ready to advise as much as I needed.
I never thought when I took up photography on my retirement that I would love it so much and enjoy photographing dark, dusty old industrial museums but wow I really felt inspired and will most certainly go back!
Having 1:1 tuition with Eifion was absolutely fabulous and I gained so much from it. My main take away lessons were –
Use my tripod more – it slows me down if nothing else!
Don't just snap away – compose images properly in camera, think about the shot I am aiming for.
Systematically go through the camera settings before taking images and review what I have taken, fine tuning settings as needed.
Not to be scared of increasing ISO – my camera comfortably took images at ISO 1600. Before this session I had been reluctant to go beyond ISO 400!
Eifion, thank you for your time, patience, knowledge and passion for photography. I know that the lessons I learnt with you will improve my photography. A most enjoyable day which I thoroughly recommend.
Sarah