Are you a beginner to photography? Thinking of buying your first camera but have absolutely no idea where to start? We get it, it is daunting, confusing, not to mention expensive if you choose something that you are not happy with. In this blog we have some hints and tips to help you when it comes to buying your first camera – with over 12 years' experience helping people with their cameras we know exactly how to help you.
Maybe you have discovered a passion for photography through using your phone camera to capture images, but the more you use it the more you realise that it does have its limitations. You want to take photos like those you've seen on social media.
You've Caught the Bug – now it is time for your first camera!
Photography for Beginners – Buying Your First Camera
Buying your first camera which enables you to take control over how your images look, plus the ability to change lenses will make a world of difference and open many new and exciting photographic opportunities for you.
We have already said that choosing a camera can be confusing, there are so many cameras on the market, different manufacturers, different makes, and models – all ranging in price. Reading the specs of a camera and trying to understand the technical jargon is sometimes like another language that you've got to learn before you can even make your purchase.
This is where a local camera dealer* can be invaluable, they can help and advise you, as well as letting you handle various makes of camera. I always like to handle a camera to see how comfortable it feels to hold. If I don't feel comfortable with it, then it can show in the images I take with it.
Do you have friends who are photographers? If so what type of camera do they use? Maybe they would let you handle and try out their camera. This is where the Welshot Photographic Academy can help – as a community you get the chance to chat, ask questions, and there is always someone willing to let you have a go with their camera and/or lenses at our in-person Academy Evenings and events.
I would always advise someone to buy a camera which lets you change lenses, rather than a bridge camera, even if you think you don't need to think about 'Future Proofing Yourself', this way it will give you the ability to try out various styles and genres of photography as your knowledge grows.
Interchangeable lens cameras come in two types:
DSLR cameras have been with us since the beginning of digital imaging, hardly changing in looks or size, although image quality has improved greatly.
Mirrorless cameras or CSC (Compact System Cameras) have been with us since 2008 with the Panasonic Lumix G1 being the first. Mirrorless cameras give you great image quality and many photographers, including Myself, have moved away from using the larger DSLR style of camera to the mirrorless style, the reason for this is that it is physically smaller and much lighter to carry around as well as being less intrusive so you will take it out and use it more, enjoying the experience whilst learning.
Most manufacturers now make mirrorless cameras so there is quite a choice available, but the main manufacturers are, Olympus, Fuji, Sony, Panasonic, Nikon and Canon
Lenses:
As well as a camera you will need a lens.
This is a whole other blog and at Welshot we would advise you to buy the best glass you can afford but as a beginner to photography we recommend starting out with the kit lens.
Many cameras at enthusiast/entry level come with what is called a kit lens. A kit lens is usually a lens which is suitable for taking images of most things from landscapes to portraits. A lightweight lens with a zoom setting enabling you to alter the focal length to suit your subject. Ideal to get you started on your photographic journey.
When you have learnt how to use your camera, (hint – the Welshot Photographic Academy can help you with this in a variety of ways) you may decide to specialise in a certain type of genre which require specialist lenses, such as landscape, portraits, action and sport or nature photography.
Below is an Olympus OM-D EM10 Mk1 which is a typical mirrorless camera fitted with the kit lens which is a perfect entry level camera.
Memory Cards:
As well as your new camera, you will need to buy a memory card to record all the images you make, cameras don't come with these so make sure you pick one up at the same time as your camera. These are available to buy from many outlets, even supermarkets, but if you are buying your camera from a dealer, they can advise on the best type to buy for your needs. There are a few types of memory cards, but most cameras now use SD cards.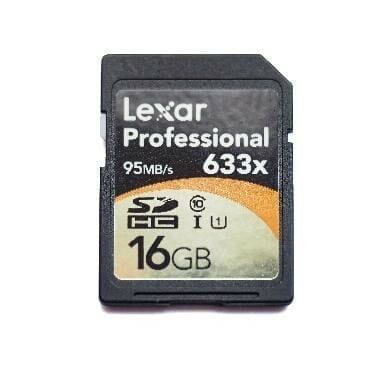 Protecting Your Camera:
Something else you may want to think about is a camera bag. Again, your dealer will be able to help here. A padded bag is a good idea as it will help to protect your new camera and lens from being bumped as well as the elements outdoors. Watch out for the Welshot reviews on a few of our favourite bags.
Think about buying a second-hand camera and lens?
There is no rule that says buying your first camera needs to be a new one. Camera dealers often have some real bargains available, letting you either save money over the new price of a camera, or maybe letting you move up to the next more expensive model if you wish. Photographers generally really look after their gear as it is so expensive and know they will probably want to part-exchange when the time comes, so many second-hand buys can often be as new. Buying from a dealer will also give you some peace of mind as they will give you a warranty on your purchase.
Learn Your Camera:
How do I learn my camera…? Something we at Welshot hear all the time and tuition is something which is overlooked by many, but, if you are a beginner to photography and you want to get the best out of your camera you will find having some tuition helpful, you will learn much quicker than if you were on your own and this is always something, we say you may want to budget for.
There are many organisations/groups to be found, Welshot, based in Llandudno, North Wales being just one of them, which can help you with your new camera.
Often having a 1:1 session with someone helping you to walk you through your camera's controls, then letting you practice under supervision will help you to get the best from your camera. At Welshot we even give you your very own bespoke manual to take home with you once you have been taken through all the need-to-know steps to get you started and shooting. We run our 1:1 sessions in Llandudno, Llanberis and Chester. We even include a 4hr session in our Welshot Membership and if you time it right, there will be cake too!
*Caveat – If I use a camera dealer such as London Camera Exchange in Chester for their knowledge and expertise, I will always buy from them too. This way I have a point of contact if things go wrong, or I need further help.
Any Questions? Looking to buy your first camera and need some more help? Hit me up in the REPLY section and I will be happy to help.
Eifion Williams