Night Photography – A Snowdonia and Anglesey Adventure – It can mean only one thing… Yes! It is the Welshot Does… Shortest Night Adventure. An annual photographic event that starts on the Evening of one day and finishes at breakfast on the next. Photographers, cameras, tripods, copious amounts of snacks and numerous thermos flasks full of coffee all at the ready to capture sunrises, sunsets, long exposures, night skies, landscapes and not to mention 'THAT' Tree in Llanberis which is our starting point for this photography filled adventure which circumnavigates Snowdonia and Anglesey in North Wales.
Night Photography – A Snowdonia and Anglesey Adventure…
What our Welshot Members thought
Attending the Shortest Night 2021 event was my first outing with Welshot since the beginning of the global pandemic and lockdowns. The start of the evening was not short of warm welcomes and social distanced chats and catch ups with Team Welshot and fellow Welshotters that I had not seen in a long time. It was also the first Welshot outing for my new Olympus E-M1 Mk11 camera and 12-45mm F4 pro lens – a little post lockdown #1 present to myself last summer. I never imagined it would be another year before I would use it on an event.
The meeting and greeting took place in Llanberis and then on to Ynys Llanddwyn. This location is a personal favourite and so good to be back on this beautiful island. The tranquillity and spirituality of this special place welcomed us back with perfectly still and warm weather conditions. The cloudy skies were no deterrent. A cloudy or 'flat' sky is always an invite for me to use the in-camera monochrome or dramatic filter. As always Eifion, Helen and John were on hand to provide composition ideas and technical camera queries particularly functionalities I did not know the camera had!
It was a 'no show' for the predicted bioluminescent plankton at Penmon Point but Team Welshot sprang into action with plan B, so light painting it was on Penmon Beach. With the help of Eifion I did manage to capture my best light painting images so far using the 'live comp' camera mode. More practice needed I feel. The event concluded on Beaumaris Pier in an increasingly gusting wind and sunrise did not meet our expectations. For me plan B was some fun taking 'behind the scenes' images, seeking shelter from the wind and of course that Welshot pastime of snacking.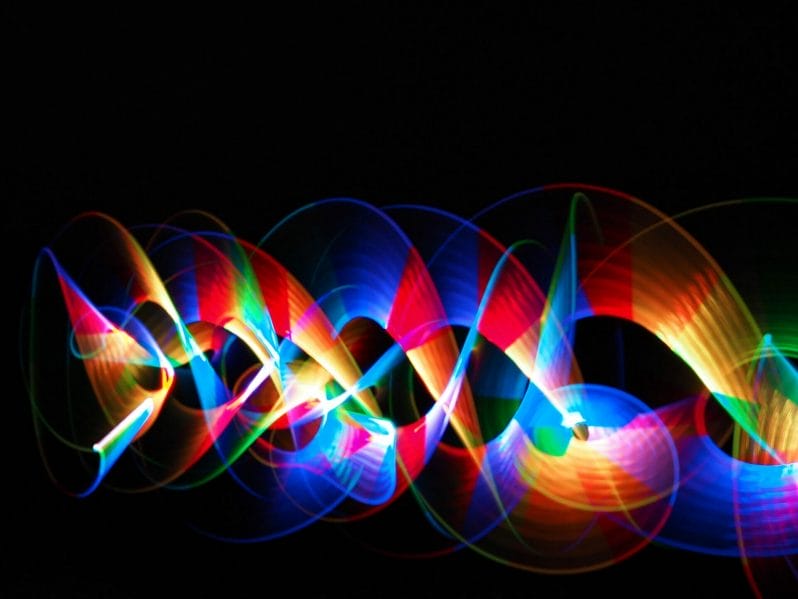 Claire Evans
At last, a return to Welshot after seemingly endless months of lockdown! And what a return, the Shortest Night, a fantastic selection of locations and opportunities for multiple photographic techniques. Landscape, seascape, sunset, sunrise, long exposure, low light, starlight, light painting, and more. Who could fail to be enthusiastic and excited at the prospect of such delights?
The evening started at the Llanberis Lakeside, defying the earlier wet and dull forecasts with a mixture of sunshine and a steady breeze. Not enough to put the group off from a picnic in shirtsleeves before moving off to the infamous Lonely Tree at Llyn Padarn. There was some mixed emotion on the location, polarisation (no pun intended) might describe it better, some like it and some loathe it but there is no doubt the much-photographed tree remains a social media hit.
Given the weather conditions it was unsurprising that the site was mobbed with swimmers, paddleboards, canoes, and other keen water sports enthusiasts as well as a few others keen to capture "that" tree. It presented a challenge to gain a classic image to say the least but there are always other views to find. I used the opportunity to add a Lee Super Stopper (15 stop ND filter) to all but eliminate paddleboards etc from my image – result!
We then headed off to Newborough on Anglesey for the mile and a half walk along the beach as the sun lowered to the horizon towards Llanddwyn Island. Llanddwyn is a tidal island which necessitates checking the tide before crossing otherwise there is a risk of being cut off until the tide recedes. The walk to the island gave several opportunities for shooting the setting sun and reflections in the wet sand in almost perfect conditions.
We regrouped at the "new" lighthouse, Tŵr Mawr, which was modelled on the windmills of Anglesey and was built in 1845. This is again another iconic location for photographers at any time of day, or night, and any time of year. My preference on this occasion was once again long exposure to try and get some streaking of the clouds in the sky, delightful conditions. I then moved away to look for alternate opportunities settling on the last of the light looking West for a potential mono seascape. Finally, before our 11pm regroup at the island's "bus shelter" I took some images looking back towards the mainland in the last of the remaining light. Before heading back to the car in the dark. Another trip for me to one of the most magical spots in North Wales – but don't tell too many others!
From Newborough it was a drive across the island to Penmon Point with news that Bioluminescent Plankton was in evidence once again. Clearly this was well communicated, the car park was full to bursting point with virtually no room to park or turn around. Unfortunately, when we arrived the tide was low with little to see but the group decided to wait for the tide to come in and reveal the light show. Meanwhile an hour or so of light painting was on the cards and I took the decision to call it a day (or, more correctly, a night) and headed home for some much-needed sleep.
Return to Welshot was much needed and a great opportunity to get behind the lens again! I had forgotten so much during lockdown but thankfully a lot of it came back during the evening. Thank you Lee, Eifion and Helen for the evening.
Simon Gooderham
What a wonderful night! A chance to put faces to names of Welshot staff and members and enjoy the beauty of Anglesey. Starting off at "that Tree" in Llanberis it was then on to Llanddwyn Island for the lighthouse and cottages. Penmon was our next stop to see the bioluminescence and do a little light painting, sadly the tide was too far out to see the luminescence in the water whilst we were there but we did see it spark on the pebbles and the rock pools. Lastly on to Beaumaris for the sunrise which gave a faint glow of pink before cloud cover put a stop to a spectacular sunrise. Good company, and fun was had by all!
Susie Cro
Nice to be out after such a long time, nice sky over LLanddwyn pity the bioluminous plankton wasn't playing out.
Duncan Fenwick