Lighting Techniques for Portrait Photography – Day One: Studio Mains Flash – Welshot Creative Hub
Portraiture Photography / Lighting Techniques
Lighting Techniques for Portrait Photography – Day One: Studio Mains Flash – Welshot Creative Hub
Lighting Techniques for Portrait Photography – Day One:  Studio Mains Flash sees the return of the Welshot Photographic Lighting Academy Weekend.  Day one will cover all things 'Mains Studio' and you will be taken through all the steps you need to know to enable you to take, make and create great portraiture photography.  From learning how to set up your lighting equipment from the ground up, you will be taken through how using one light, then two, three and onto four lights can help you to capture a wide variety of images with different looks.  You will be shown how using a light meter can help you to get the perfectly exposed image to how working with props, modifiers and gels can change the look of your image.  Our experienced Welshot models will put you at ease immediately, and if you need help they will be only too pleased to help.  They will be wearing a variety of outfits/costumes and we will be using a wide range of backdrops and sets. If you have ever wanted to learn, perfect or hone your studio lighting for photography skills then this is the day for you.
Day one of the Welshot Lighting Academy Weekend can be taken as a stand-alone or together with day two (booked separately) and this event is limited to six delegates.
You Will Learn
How to use your camera settings and functions for studio lighting and correct exposures
The effects of various studio lighting and equipment – what they do, how they work and what 'Look' they will give your image
How to work with one, two, three or four lights at any given time
How to work with light and shutter speeds – controlling and balancing stops of light
Lighting styles such as Rembrandt, Loop, Butterfly, Broad/Short,
How to take exposure readings correctly / Use a light meter
How to control the spray/stay of light
How to use reflected light
How to use coloured gels and projected shapes and textures with your backgrounds
How to sync your camera to your flash head
How good composition can transform your shots
How to pose and work with a model
How to use props and accessories – set a scene – tell a story
Recommended equipment for your own home studio
How to think creatively
What Welshot can do for you and your photography
Beginner to photography? We're here for you.
Whether you are a beginner to photography, a photographer who would like to try a new genre, learn a new technique or skill, or, a more advanced photographer who wants to build their image portfolio, you will be made welcome, and we would love to help you get the best out of your camera.
The Welshot Team will be at hand throughout this Lighting Techniques for Portrait Photography – Day One: Studio Mains Flash – Welshot Creative Hub event to assist and help you get the best from your camera, so you can leave at the end of this session with memory cards full of beautiful photographs and great memories having learned a thing or three about photography and your camera.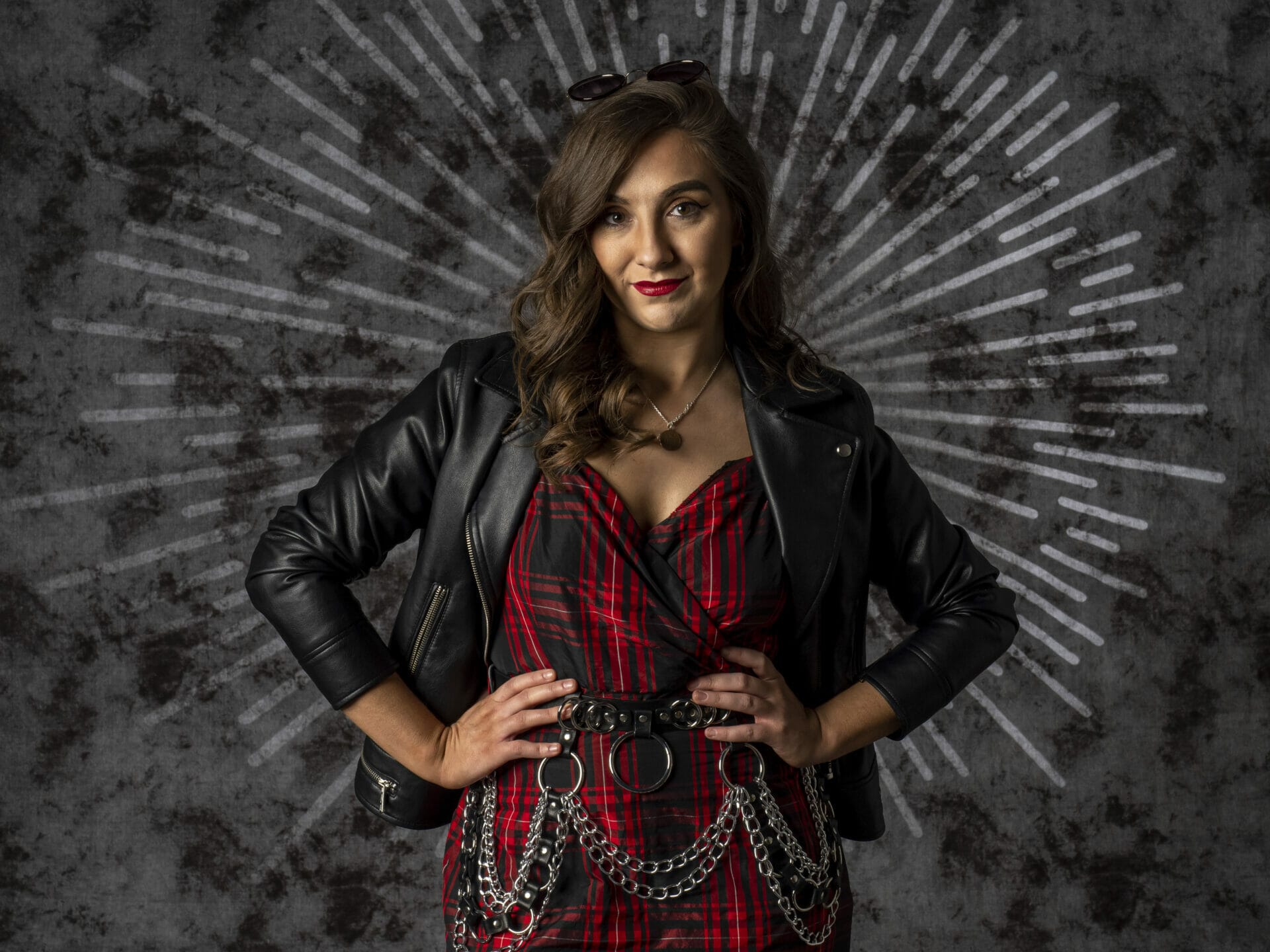 Event Schedule
Before 10.30am – Please use main entrance of 16 Trinity Square – A Welshot Team Leader will welcome you
10:20 – Welcome – Refreshment supplied
10:30 – Photography with 1:1 Tuition and Group Tuition starts
13:00 – Lunch – Included
14:00 – Photography with 1:1 Tuition and Group Tuition resumes
16:30 – Finish
Please Bring
Camera and lenses suitable for this event: Any focal length lens of between 35mm and 100mm or standard kit zoom
Spare Batteries and Memory Card
Any props you might like to include in your photos
A list of ideas, help, questions etc that you would like to discuss with Welshot Team Leaders.
Please Note
Full buffet lunch and all day refreshments are included at this event.
Day One is a stand-alone event or it can be taken in conjunction with Day Two (A separate booking is required)
This event is discounted to £152.00 at checkout if you are a Welshot Academy Member. To become a Welshot Member and receive some great benefits check this link.
Voucher spaces are limited – Bookings made using a voucher/coupon code are non-transferable and non-refundable.
In accordance with our Terms of Service – We may need to make changes to this event – We will do all we can to inform you as soon as possible.
Event Tags
Related Events