Introduction to Digital Scrapbooking – Welshot Creative Hub Llandudno
Digital Art / Editing / Digital Scrapbooking
Introduction to Digital Scrapbooking – Welshot Creative Hub Llandudno
Have you a hard-drive full of images that you don't know what to do with?  Do you ever wonder what you could do with your photos that you've taken?  Do you have memories that have been captured in camera and you'd like to put them into something more meaningful than Facebook?  Well. this Introduction to Digital scrapbooking is the perfect event for you.  This is the event that will have you being creative with all those wonderful photos that you've taken – and maybe even, make it into a book for printing, which would make the perfect gift for a loved one. At the Welshot Creative Hub in Llandudno, North Wales we will take you every step that you need to, to make a perfect digital scrapbook.  The software we use is simple, and free, which means you can carry on at home producing your wonderful scapbooks.
What Is Digital Scrapbooking:  Digital scrapbooking is the term for the creation of a new 2D artwork by re-combining various graphic elements and your own photos. It is a form of scrapbooking that is done using a personal computer, digital or scanned photos and computer graphics software. It is a relatively new form of the traditional print scrapbooking.
You Will Learn
What is digital and hybrid scrapbooking
How to download the digital assets used in the workshop
How to search and download for alternative digital assets
How to use the digital assetsin Photoshop and Affinity
How to create a digital scrapbook page in Photoshop or Affinity
How to use masks to enhance your scrapbook page
How to modify scrapbook page templates
How to add elements to you scrapbook page
How you can turn your digital scrapbooks into printed books.
Beginner to photography? We're here for you.
Whether you are a beginner to photography, a photographer who would like to try a new genre, learn a new technique or skill, or, a more advanced photographer who wants to build their image portfolio, you will be made welcome, and we would love to help you get the best out of your camera.
The Welshot Team will be at hand throughout this Introduction to Digital Scrapbooking – Welshot Creative Hub Llandudno event to assist and help you get the best from your camera, so you can leave at the end of this session with memory cards full of beautiful photographs and great memories having learned a thing or three about photography and your camera.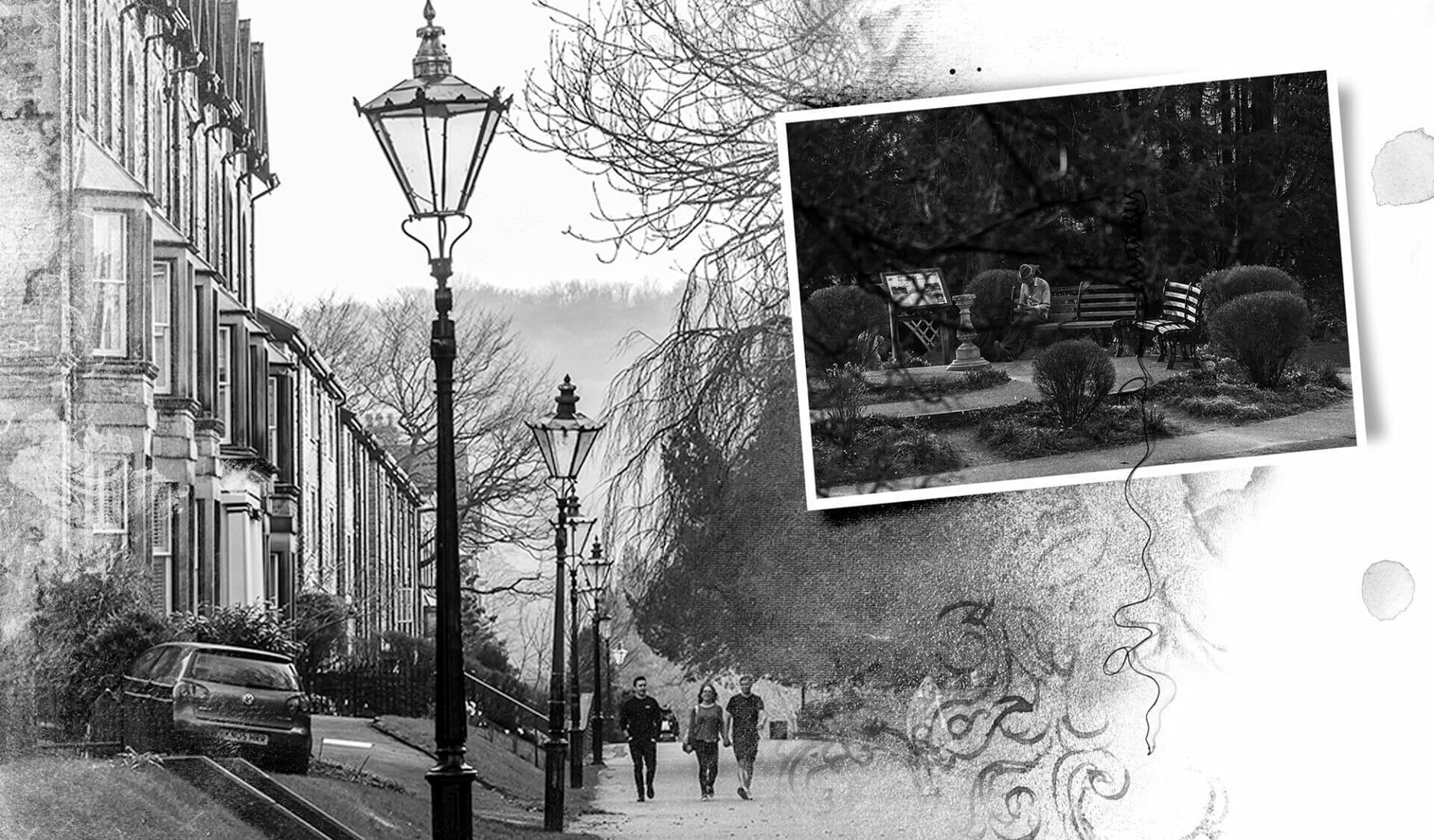 Event Schedule
10:30 – Welcome – Introductions over coffee
10:35 – Digital Scrapbooking – Session starts
13:00 – Lunch – Included
14.00 – Digital Scrapbooking – Session resumes
17:00 – Finish
Please Bring
Laptop – Please remember your charger
A selection of images you would like to use during the day to make your digital scrapbook – You can choose to have a theme or not.
A list of ideas, help, questions etc that you would like to discuss with Welshot Team Leaders
Please Note
Refreshments and lunch are included in this event
Before the event we will send you a link so you can download the software (it is free and we will attach the instructions) which you will be using during the day – We would prefer you did this before the event but if you have any difficulties we can help you on the day
This event is discounted to £96.00 at checkout if you are a Welshot Academy Member. To become a Welshot Member and receive some great benefits check this link.
Voucher spaces are limited – Bookings made using a voucher/coupon code are non-transferable and non-refundable.
This is an all day inside event and we don't envisage you using your cameras
In accordance with our Terms of Service – We may need to make changes to this event – We will do all we can to inform you as soon as possible.
Event Tags
Related Events